So, you are looking to take your loved ones on a family trip. Traveling with your kids can be a fun experience as it helps everyone connect away from the daily and monotonous routine back home. However, when traveling with young ones, the trip can be hectic and stressful if you are not properly organized or prepared. In this read, we are going to give you tips for planning an ideal and affordable family holiday!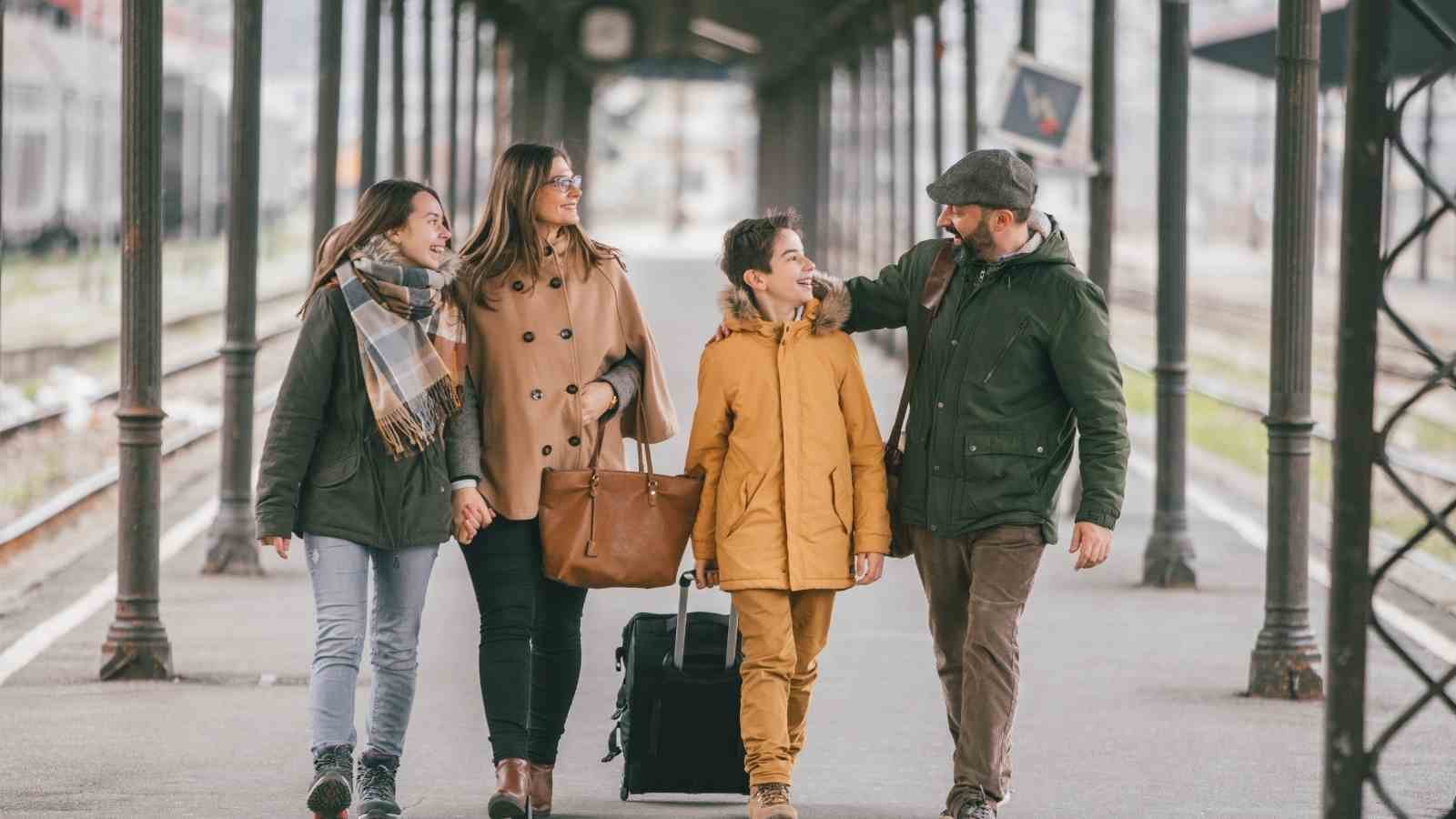 Jump to:
1. Timing is Crucial
Last-minute deals rarely exist during school holidays and those that do tend to be to less-than-desirable destinations. If your children are in school, learn their term dates way in advance and book the trip months ahead, when the packages are still relatively cheap due to low demand. If they are homeschooled or are yet to get into school, then consider traveling outside the peak times when the costs are still low. You can also checkout travamp.com for low-cost flights and hotel bookings to avoid the hassle of last-minute deals and planning.
2. Leverage Your Parenting Networks
You may have kept your sanity through the newborn haze, thanks to baby groups, but that collective wisdom goes beyond nappy-changing techniques and moral support. Question other parents about family trips they may have taken including the cost and what they would adjust in order to save money the next time. You can also leverage the internet by going to both parenting and traveling forums and blogs that share budget tips on places they have traveled. 
3. Take Your Loved Ones off the Beaten Track
As well all know, the higher the demand, the higher the cost. Well, a solution to avoid this by going off the beaten track. Avoid famous spots and stick to the less trendy ones. For example, how about a Scottish Island? Oban hotel breaks provide a perfect base for a break. By doing your homework, you are bound to find an array of things that you can do with your loved ones and enjoy not having to struggle through the masses just to get a family selfie or an ice cream. Plus, your loved ones will love you for being more adventurous. 
4. Transform the Trip into an Adventure
Speaking of being adventurous, you can save on a night's accommodation and make fond memories by going to your destination in a different manner. Taking a bus, ferry or train is something that your kids may enjoy and have a story to tell once they go back home. On the other hand, you can choose to go on the trip using your family car, which helps you avoid the hefty costs of airplane tickets and rental cars.
5. Embrace the Outdoors
Children adore spending time in the fresh air, which is excellent news for parents on a budget. So, consider day trips that entail nature walks instead of expensive destinations. Look for local playgrounds where your kids can meet other kids and host a picnic to avoid the hefty restaurant prices. 
Camping is another great way to save money while exploring the great outdoors. It allows the young ones to be truly immersed in nature while participating in basic chores like post-BBQ cleanup. This is a win-win and frankly, something worth experimenting with at least once, even if your loved ones are skeptical.
6. Seek Family Discounts
While it might be impossible to make the most out of big group discounts, there are numerous little ways to use the power of numbers. You can find family coupons online, get a discount pass for local transport, etc. These allow you to take an even more affordable family trip away.
Read also: