Over the last two years, as we've moved in and out of periods of self-isolation, more of us than ever have tried different ways to keep fit at home. Even when gyms reopened, many of us were keen to save money and stay safe, by exercising at home instead of heading straight back.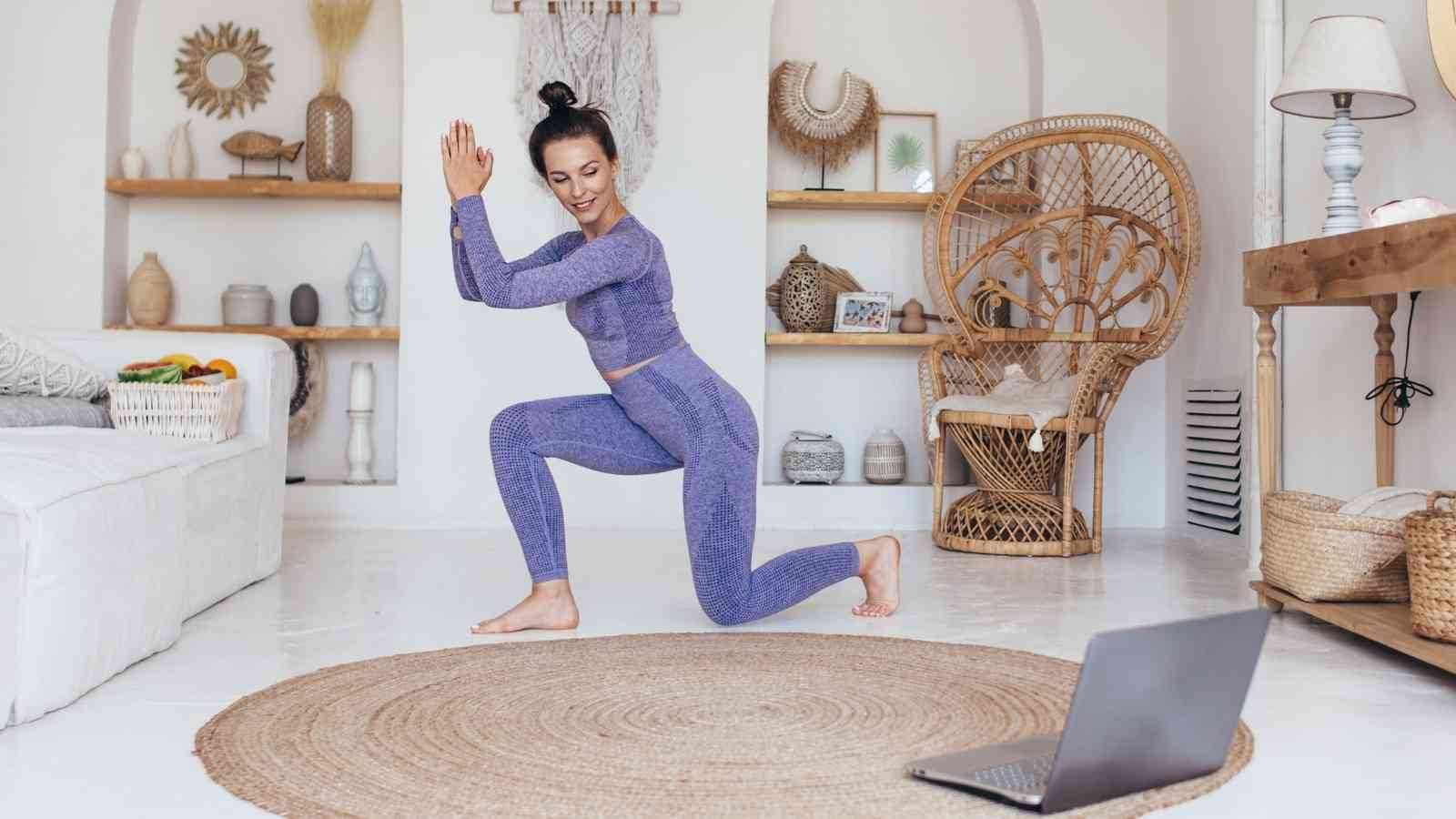 In fact, many people have found that home workouts are cheaper, more convenient, easier to fit into their busy lives, and more fun, and are unlikely to ever return to an expensive monthly gym membership. If you are also interested in doing workout at home then you can order home exercise bikes from Ireland online.  Exercise Bikes provide the perfect way to strengthen your lower body and your core.
But one thing that even the most committed home fitness enthusiasts can struggle with is maximizing results. When you work out at home, it can be harder to push yourself, stay on track and get results. We're generally more likely to burn more calories, use a larger range of muscles and push ourselves harder to hit fitness targets in a gym setting than we are at home. Fortunately, it doesn't have to be like this. The following tips can help you to get great results while enjoying exercising at home.
Jump to:
Get Outdoors
Staying out of the gym doesn't have to mean staying in your house. Walking, jogging, and running are all great ways to stay fit, burn calories and push yourself. They also give you easy-to-measure results, which can be hard to find in-home workouts. Monitor distances and times and push yourself to beat your personal bests.
Make the Most of Fitness Tech
Nowadays we're lucky enough to have a wealth of fitness tech available. If you've got a smartwatch or a wearable activity tracker, use it to monitor your workouts, but also to keep track of your resting heart rate. If you aren't getting better results, or your resting heart rate isn't getting healthier, then you'll know that you aren't working as hard as you think you are.
Invest in Home Fitness Equipment
One of the best things about working out at home is that you can do it with nothing but your own body weight. Lunges, squats, and other exercises are great. But to make the most of your workouts, it's worth investing in fitness products. Products like a yoga mat, adjustable weight set, and other training systems can give you a chance to work out more of your body, without risking injury. Think of all the money you are saving not going to the gym and spending some of it on fitness products.
Set Yourself Goals
Wherever you exercise, one of the best ways to stay focused and get results is to set goals - things like weight loss targets, body measurements, muscle mass if you've got smart scales, and even smaller things like how long you can hold a plank can help you to push yourself.
Get Some Company
Company is great and exercising with a friend or family member can help you to stay motivated. But it also means that you'll have someone to check on your form and let you know if maybe you aren't following the video as closely as you think you are. This will ensure you are getting the most from your muscles and help you to prevent injuries.
Get Out of Your Comfort Zone
It's easy to stay comfortable and give yourself an easy ride if you are alone. But is this the best use of your time? If exercise is too easy, then you probably aren't pushing hard enough.
There are so many benefits to working out at home, and if you can make sure you are pushing yourself and working your body to its limits, there's no reason why you can't get the same results as you would in the gym.
Read also: