The Turks and Caicos Islands, located off the southeastern point of the Bahamas, are home to one of the world's biggest coral reef systems. Diving is, unsurprisingly, one of the most popular activities here. Water sports, nature paths, iguana reserves, subterranean caverns, and stunning seascapes are the major attractions on this chain of approximately 40 islands, which is surrounded by beautiful white-sand beaches.
Fishing is also great, and you may see humpback whales on their yearly migratory path around these pristine islands from January to April.
Only eight of the Turks and Caicos Islands are inhabited, and they are a British Overseas Territory. Cruise ships dock at Grand Turk's principal harbour, which is home to the peaceful capital of Cockburn Town.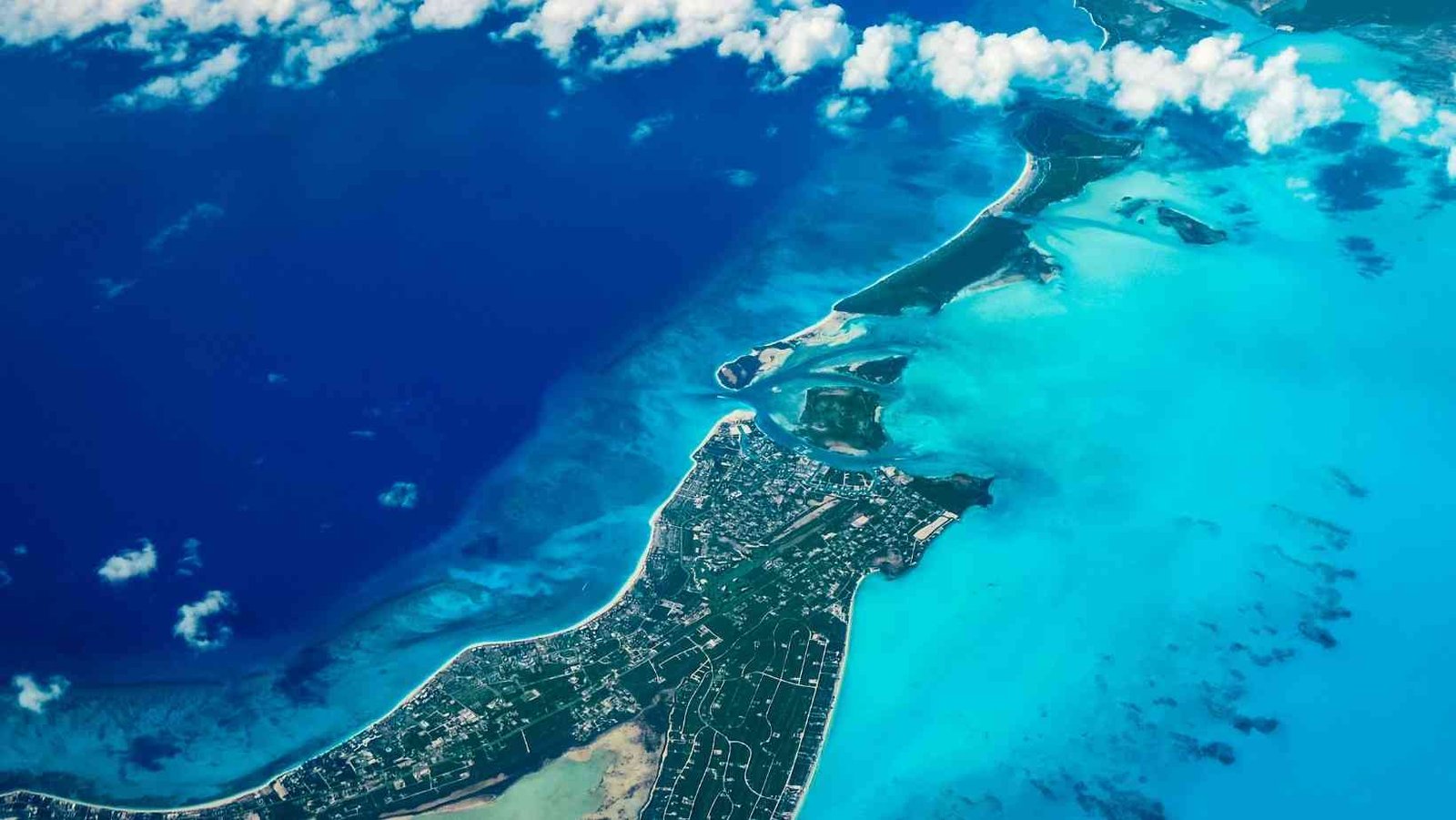 The most developed island, Providenciales, is known as "Provo," and its magnificent Grace Bay is one of the world's most beautiful beaches. The most spectacular shoreline is found in Middle Caicos, the biggest of the Turks and Caicos Islands, with limestone cliffs falling into turquoise coves.
With this list of the top attractions in the Turks and Caicos Islands, you can learn more about the finest locations to visit on this popular Caribbean vacation.
Due to recent worldwide health and safety concerns, certain companies may be temporarily shuttered.
1. Providenciales, Grace Bay
Grace Bay is one of the finest beaches in the Caribbean, stretching for more than eight kilometers. Along this beautiful stretch of coast, powdery sand meets crystal-clear water in vibrant hues of blue, while coral reefs sparkle just offshore. Sunbathing, swimming, and snorkeling are all popular activities on this beach in Providenciales.
The Princess Alexandra Marine Park includes Grace Bay Beach, where snorkelers may see the abundant marine life at The Bight Reef and Smith's Reef. The best part is that you can get to them both from the beach.
The area is also home to "JoJo," a wild bottlenose dolphin who has been known to engage with startled swimmers and has been designated a national treasure by the Turks and Caicos Islands Government.
2. Snorkeling and scuba diving
In Turks and Caicos, diving or snorkeling in the crystal-clear seas is one of the most popular activities. The islands lie on a huge underwater plateau with spectacular drop-offs not far from shore, surrounded by one of the world's most extensive coral reef systems. This makes it a great place to do wall diving, particularly in Grand Turk.
Many of the best snorkeling and diving spots are close to shore, and the seas are littered with ancient and new shipwrecks.
The 35-kilometer-wide Columbus Passage east of Grand Turk, which connects the Turks and Caicos Islands and is a major migratory path for marine creatures, is another noteworthy aspect of the islands. Divers may observe whales, dolphins, turtles, and rays here depending on the time of year.
It's no surprise that this is one of the finest diving locations in the Caribbean, with outstanding visibility, pristine reefs, rich marine life, and top-notch dive services.
Providenciales, Grand Turk, and Salt Cay are the most popular diving and snorkeling destinations.
3. Providenciales' Chalk Sound National Park
Chalk Sound is a lovely lagoon with limestone deposits isolated from the ocean by a narrow length of sand that is an eye-popping hue of blue. The location is about a 20- to 30-minute drive from Grace Bay and is a great spot to shoot. Tiny green-topped rock islets dot the beautiful waters, which are home to a swarm of iguanas.
To explore the pristine waterways, rent kayaks or stand-up paddleboards, or take a pontoon tour.
Chalk Sound Road, Chalk Sound, Providenciales is the address.
4. Providenciales' Sapodilla Bay
On the ocean side of Chalk Sound, Sapodilla Bay is a quiet, isolated beach that provides excellent protection for sailboats. The shallow, quiet water is ideal for swimming with young children, and the brilliant turquoise seas are a sight to see for sunbathers.
Shipwrecked sailors carved inscriptions on stones on a mountaintop overlooking the bay, and some residents believe these are passwords to buried riches. The vista from the summit is also a fantastic picture opportunity.
Taylor Bay Beach is also close by, although the public access route may be difficult to locate; ask locals for instructions.
Providenciales, End of South Dock Road, North of South Dock Chalk Sound
5. Tour of Little Water Cay
Do you want to observe some wildlife in the Turks & Caicos Islands? Little Water Cay (locally known as "Iguana Island") is located 456 meters across the water from Providenciales and is home to rare and endangered rock iguanas. Take a sightseeing boat to get a closer look at these charming animals.
Domestic dogs and cats almost wiped off the iguana population in the Turks and Caicos Islands, save for Little Water Cay, where they are protected. The National Trust has built two boardwalk paths that circle around the island's north and south sides, allowing visitors to see iguanas without disrupting their natural environment.
After you've gotten your fill of animals, relax on the gorgeous white-sand beaches or take a swim in the turquoise sea. Kayaks may also be used to reach the island, but be aware of the strong currents in the channel.
6. At Gibbs Cay, you may swim with stingrays
Have you ever wondered how a stingray feels? You may touch one of the satiny sea critters as they swim up to you like puppy puppies in the pristine seas off deserted Gibbs Cay.
Gibbs Cay is a short boat ride off Grand Turk's eastern shore. You may snorkel around the coral reefs surrounding the beach in addition to feeding and swimming with the stingrays. Gibbs Cay is also home to a thriving seabird population.
Many cruise liner guests stop here for a day of boat excursions and picnic lunches.