Eggnog is a traditional dish for Christmas all of us are aware of! From wonderful variations to new ideas that have come with eggnog, this drink never lost its charm! You possibly can not have a celebration in the absence of wonderful drinks to keep you company on the side. Well, this season we simply refuse to deprive you of eggnog drinks, and hence here is how you can make it! The tips will prove to be super useful when it comes to making them at home.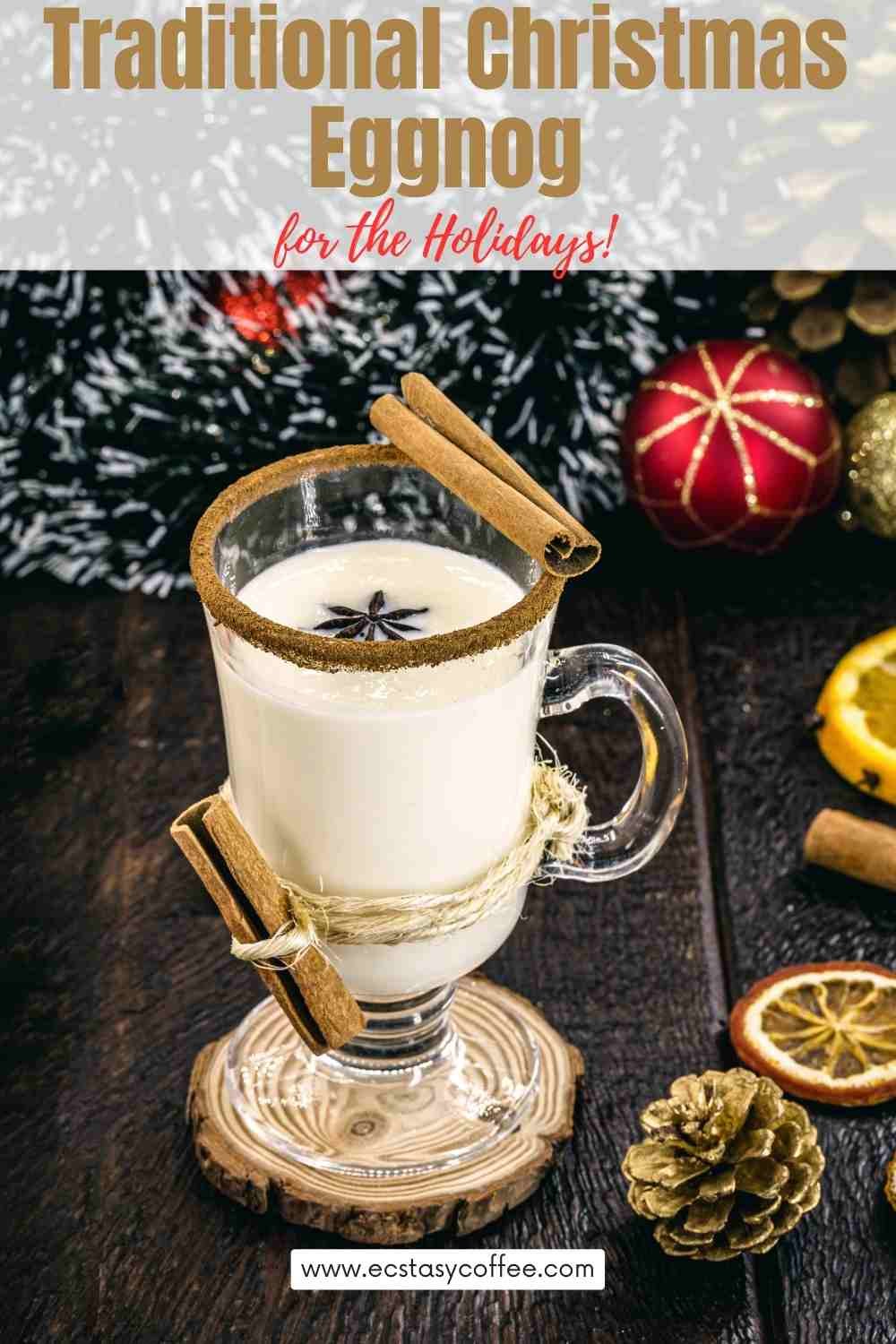 Tips for making eggnog drinks at home
If you are doing this for the first time then do not worry because we have got you covered! Let's glance through the instructions then, shall we?
1. Always be economical and pocket-friendly-
Rum, bourbon, and brandy are the common booze that is used in making eggnog! However, the custom of using dark rum and cognac has come up as well. But some premium varieties can get a little costly for you and that is something we wish to avoid. You can opt for a standard choice of booze without going overboard with your expenditure when it comes to eggnog! But eggnog is not ice cream so you must make sure that there is enough booze that one can enjoy in their eggnog.
2. If you did not know, there are definitely eggs in eggnog drinks-
It is not just a random name that is used for the traditional alcoholic drink during Christmas! The words do have a meaning! That only means there are eggs in the traditional eggnog recipe. Local eggs from the farm confer the best flavors into your eggnog recipe! Unlike egg cream, there are definitely eggs used for making your eggnog drink.
3. Spices are a must in the case of eggnog-
Of course, you can not miss out on spices when it comes to making eggnog drinks! Yup, that is right! You must include well-ground spices and blends that you prepare at home. This is to be noted that nutmeg is the main component of making eggnog and in the absence of spices your drink will definitely fail! Eggnog drinks not only require booze but also the right dose of spices to turn out well. It is recommended that you grate your spices freshly so the flavors of eggnog are even stronger.
4. How can you store eggnog
Now if you made more for the party and there are lots of leftover drinks, you simply can't leave that hanging, can you? Discarding and throwing away something so good will be an injustice towards the holiday season! But how do you prevent the drink from turning bad? Well, we have a solution to that too! Did you know that if you store your drink properly then eggnog can last up to weeks or even months? Yup, that's right! However, slowly due to some chemical reactions, the taste can slightly vary!
5. When making eggnog always focus on the quality over the quantity of eggnog
The main constituent of eggnog drink is egg, cream, and sugar! So there is one thing that you must take into account! There is no alternative to the three ingredients! So although it sounds sad for the dieters, there is no healthier version that one can make! If you think it is too much of an indulgence then you have to opt for drinking it less that is all!
So that is it! Now you can go ahead and explore some recipes that we have provided for you!
Make Deliciously Creamy Traditional Christmas Eggnog This Holiday
If you are fond of something rich and creamy as a drink for the party, then let the classic homemade eggnog accompany you on the sides.
Spiced with cardamom, and other warm spices, you ought to fall for this one.
Why opt for something artificial and bland when you can make the eggnog at home?
The recipe is super rich in flavors and such a delightful treat to relish this season!
How can we miss out on this exclusive and savory treat for the season? You heard it right!
Eggnog tastes so good that you will simply find it hard to resist indulging in more! So why resist yourself at all?
To be honest, there is no way you will be able to resist yourself! Well, when it comes to classical eggnog, what more can we say?
Savory and rich, you will definitely fall head over heels for this wonderful creamy booze!
Exclusively listed here for you, there is no way you will be able to resist indulging in more!
Tempting and perfect to set the mood of the occasion, you must give it a try for sure. So shall we make it then?
Well, well, well! How can we not try out the wonderful eggnog which is the highlight of the season?
Packed with great flavors, you ought to make it this season. With Christmas around the corner, we can hardly wait to celebrate.
Ready in just fifteen minutes, you must try out this recipe for sure! Flooded with the essence of cardamom in every sip, you will definitely thank us later for the idea!
Rich and cozy, we have brought you the perfect drink for winter.
If you are in the mood for something rich and smooth for Christmas then there is nothing better than the wonderful fireball eggnog recipe.
Splendid and cozy, you must give it a try for sure! Perfect for the parties in fact!
Yup, that is exactly what we are talking about! The classic eggnog drink turns out to be an incredible choice!
Flooded with the smoothness of cream, you will fall in love at the very first sip!
Here is another recipe for you, my friend! The best-ever homemade eggnog turns out to be a wonderful idea as you prepare and gear up for the party this weekend.
Indulge in its magnificent presence and enjoy to your heart's content.
Ah, are we talking about the best eggnog in town? Then you have to try out the cream homemade eggnog treat for sure.
Sumptuous and smooth, the drink will slip down your throat and leave you craving for more.
The season of the Christmas holidays calls you to indulge in a holiday drink, the classic eggnog recipe!
Easy to prepare ad ready in no time, dive into the world of divine flavors and relaxing experience with this drink in hand.
If you are fond of eggnog drinks then you will definitely like the cookie version of the same as well!
Topped with eggnog frosting, there is no way you will be able to resist this treat! So shall we try it then?
If you are a fan of cocktails then it is guaranteed you will love this one as well!
Flooded with a sense of enrichment in every sip, there is no need to thank us!
It is our pleasure to see you enjoying your holidays.
Let's get started with the preparation of the classic eggnog sugar cookies which one can relish in every bite!
Delicious and creamy, you must make your holidays special and also for the friends who visit you with the sugar cookie recipe that is right here.
Yup, you heard that right! If you are in the mood for something sweet and cozy to keep you company during the party then you have chosen the right recipe.
The truffles are ready with just five basic ingredients.
Smooth, savory, and enriching, you ought to try out this one!
Flooded with the essence of warm spices, the eggnog recipe turns out to be an extraordinary treat during parties and events.
Let's not forget to try out the classic eggnog pudding which is the specialty of Christmas.
The warm essence of spices is also palpable in every sip!
So what else do you need to feel content and relaxed in every sip?
Well, all we can say is that if you haven't tried out the eggnog recipe yet then be ready to be carried away with the presence of spiced rum and rumchata in it. Shall we try it then?
How can we miss out on the extraordinary eggnog fudge for the season? Flooded with flavors so divine, these chewy fudges are perfect to leave you asking for more.
So let's get all the ingredients ready in the kitchen and start right away.
Conclusion
This holiday season, treat yourself and your family to the classic, creamy taste of traditional eggnog. Not only is it incredibly delicious, but when shared with family and friends, it is a reminder of the warmth of the season. It's a delightful and timeless way to remind ourselves that what really matters during the holidays is the coming together of family, friends, and neighbors. To warm up the winter nights and bring good cheer, nothing brings people together like a cup of eggnog. So, this year, invite your friends and family to gather around and let the lights twinkle and the eggnog flow. After all, "'Tis the season to be jolly!"
Above all, during the holidays, it doesn't matter so much what we do, as much as who we do it with. So, gather your loved ones together, break out the eggnog, and enjoy the timeless tradition of the holidays.
Read also: