Traveling is a beautiful way to experience new cultures, visit new places, and create lifelong memories. But figuring out what to wear and carry for the journey can often be a stressful experience, especially for women who want to look stylish without sacrificing comfort.
And if you are struggling to decide what to pack for your upcoming travels in 2023, don't worry! We've selected must-have items you must carry to travel with ease.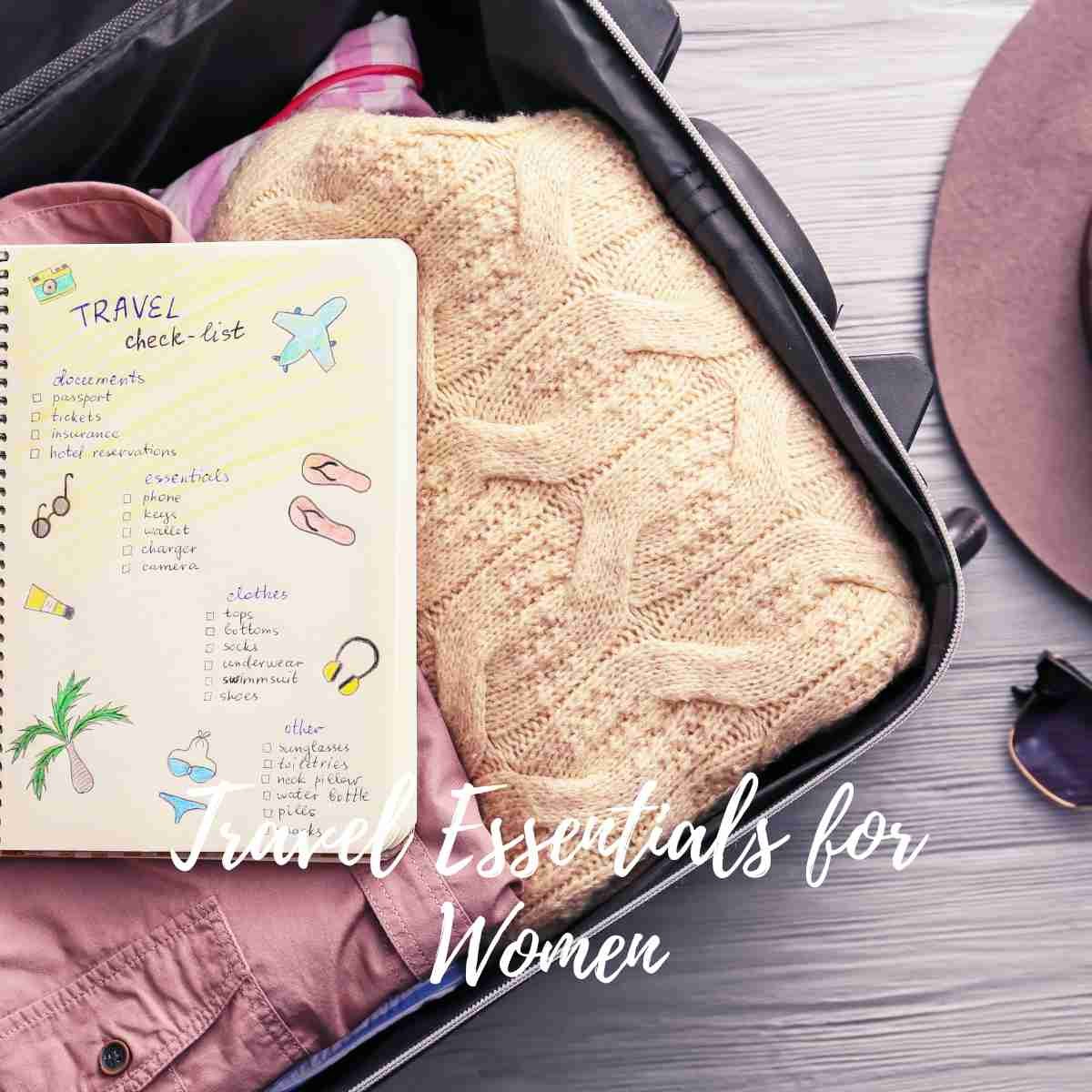 So, whether heading to the beach or exploring a new city, these essentials will make you feel confident and relaxed on the go.
Get ready to make the most of your travels.
Comfortable Footwear
Traveling often involves a lot of walking and other activities, such as hiking, cycling, kayaking, trekking, and more. These activities can be enjoyable. However, they also require comfortable and reliable footwear to avoid blisters, foot pain, or injuries that can quickly turn a fun trip into a miserable experience.
So, don't let foot pain or discomfort ruin your trip - invest in comfortable women's shoes that offer both style and support. Sports shoes are always a classic choice for those adventurous souls who love to challenge themselves. They provide cushioning and arch support to keep you moving comfortably, even on the toughest terrain. Likewise, if you're going for long beach walks or exploring the city, slip-on loafers, and mules are the perfect options.
Necessary Clothing
Comfortable clothes are necessary when traveling, as they make the difference between a pleasant and uncomfortable journey. Choose a soft, breathable, and lightweight material, such as cotton, linen, or bamboo. When it comes to tops, loose-fitting styles allow for easy movements, such as t-shirts.
A lightweight jacket or cardigan is a great option for layering, as they can be easily removed or added as needed. For the bottoms, choose pants or shorts made from stretchy and breathable materials, such as leggings or joggers. If you prefer skirts, opt for flowy styles that are easy to move in.
Safety and Personal Care
Taking care of your safety and hygiene while traveling is crucial to ensure a healthy journey and avoid any mishaps. First of all, remember to pack a first aid kit with items such as bandages and pain relievers.
For personal care, carry toiletries such as a toothbrush, toothpaste, deodorant, and sunscreen. Hand sanitizer and disinfectant wipes can also help keep yourself and your belongings clean and germ-free. Don't forget to check the TSA guidelines before packing any liquids or sharp objects in your carry-on luggage. 
Technology Essentials
No matter where you go, having the right technology can make all the difference when traveling. From laptops to portable chargers, these gadgets help you stay connected, entertained, and organized while on the go. A laptop or tablet can keep you productive during long flights or hotel stays.
Moreover, with a portable charger, you never have to worry about running out of battery whether you're on a long flight or a road trip. And let's not forget the importance of a torchlight, especially when you are going hiking, camping, or exploring in low-light conditions. This is very useful for navigating unfamiliar areas.
Final Words
Whether it's a long-haul flight or a road trip, having the right gear can enhance your travel experience and make it more enjoyable.
So, next time you're planning a trip, don't forget to pack these must-have travel essentials and be prepared for any adventure that comes your way. Happy Travels!
Read also: