It's the time for online shopping! Fa la la la la la la la laaaa…
Not that you haven't been shopping all year, but now your shopping has a more productive purpose: crossing items off your holiday shopping list for everyone you are grateful for in 2022.
For some, gift-giving is a competitive sport, and finding something unique can be a marathon of scrolling through gift guides and advertisements. Exhaustion sets in, and your mother ends up with yet another pair of fuzzy socks, while the children receive gift cards. If this sounds like something that goes down at your home, don't worry, I've got you covered.
Below is a curated list for every member of your inner circle, including grandparents, significant others, bosses, and coworkers... even if your coworker is currently the cat (I also have something for them!)
Continue reading for our list, and check back for updates as the holiday approaches.
For The Family Home
Family Portrait From Portraitflip, 60$ and up
How much is a painting of the photo worth if a picture is worth 1,000 words?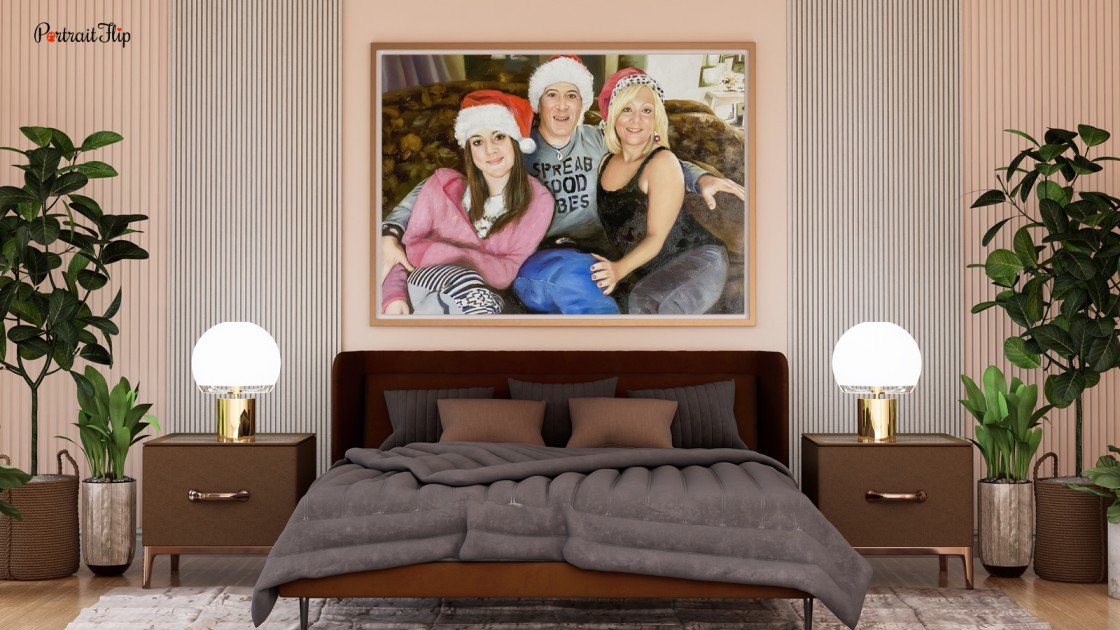 Discover how professional artists transform a photograph into a hand-painted masterpiece with the PortraitFlip team. Customers first select a subject for their painting, which could be a parent and child, a grandparent, or even a baby or pet. Then you select your medium, which could be oil, charcoal, acrylic paint, or something else. Upload your photo and select a size, and your masterpiece will arrive in the mail 14 to 21 days later (give or take, especially during the holiday season).
Since the painting is painted only for you, it is highly likely to be found anywhere else.
For Mom
Personalized Hand-Written Letter Blanket, $160
This is not an excuse to avoid calling your mother! On the other hand, this gift is an excellent way to preserve an old letter or cherished card. It's also far more original than running to the corner store for a greeting card. Personalize this cozy throw with any message of your choice, whether from your attic archives or from your heart. The blanket is 100% cotton and measures 52 by 37 inches.
For Dad
Whisky Advent Calendar, $175
Pour one for Dad... or 25... I am not even going to stop you. He probably needs it. This calendar is better than your average liquor store bottle purchase, and it's even better if you don't know what kind he prefers. The Really Good Whisky Company's box lives up to its name, with each of the 25 drams containing 30 ml of premium whisky.
For Your Wife
Gleaming Primrose Vanity Mirror, $168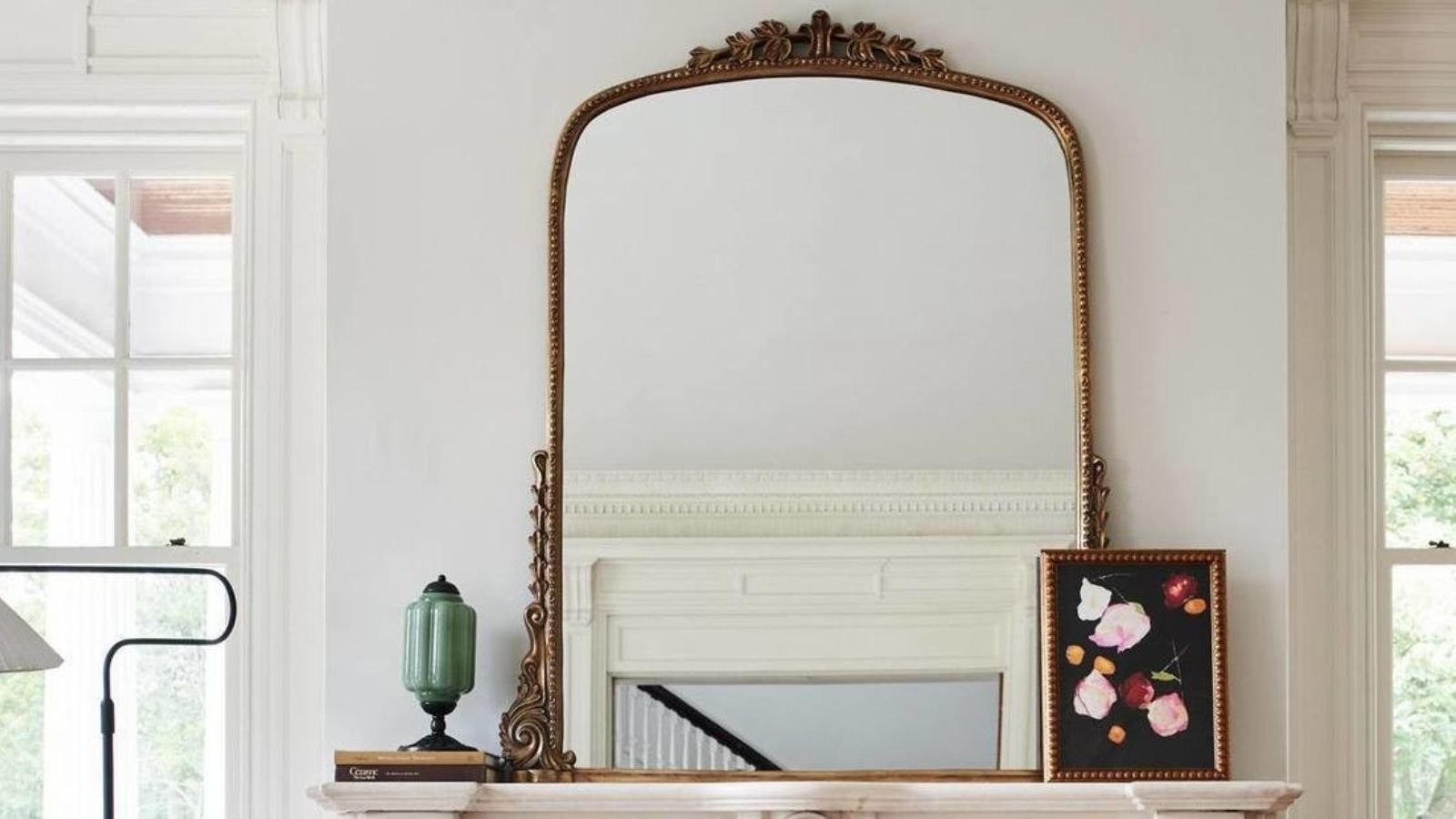 The Gleaming Primrose mirror is a sought-after item, so it's only natural that you get this smaller version for your wife. She'll think of you every time she looks in the gleaming golden mirror. The thoughtful gift is handcrafted from resin, engineered hardwood, and mirrored glass, with fine details around the edges.
For Your Husband
Whiskey Peaks Mountain Decanter, $65
This is one of the most unique decanters we've seen, and it would make an excellent gift for a husband who enjoys both drinking and hiking, combining the two in a creative way. The glass decanter can hold 44 ounces of his favorite whiskey or other spirits.
For A Couple
Matching Undies, prices vary
It was a match made in heaven. You two are also adorable together.
Take your #CoupleGoals to the next level with a matching undies subscription. No matter what your underwear preferences are, the adorable patterned underpants company has made it simple for you to match your significant other (except commando). To begin, select a pair for yourself. Choose from boxers, briefs, hip huggers, thongs, and other styles. When you select a size for yourself, it prompts you to select a gender, style, and size for your matching pair. The site considers your answers for a moment before returning with all of the available patterns.
You can checkout as a one-time purchase or subscribe for a discounted per-pair rate, saving $4 to $8 per item. Who said getting socks and underwear as a gift was a bad idea?
For The Sister
Roller Skates, $139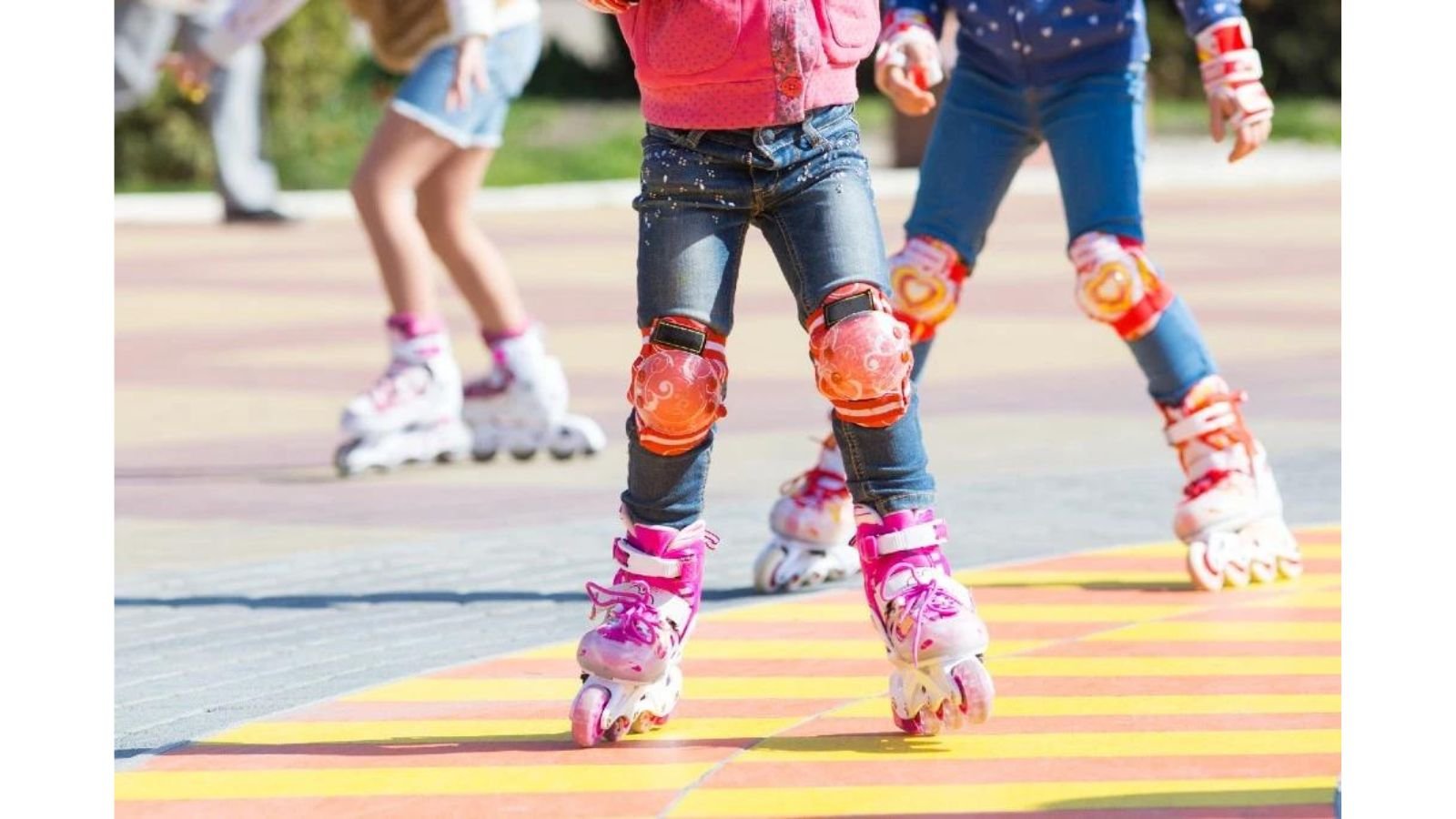 It's time to leave quarantine and go out into the world.
When the pandemic hit, roller skates made a huge comeback, and we don't see them going away anytime soon. Roller skates have officially returned in this retro style, in a variety of colors and sizes.
For The Brother
DIY Hot Sauce Kit, $42
If your brother is constantly sprinkling Franks on his food, give him this gift set to satisfy his need for heat. This Hot Sauce Kit includes everything he needs to make six bottles of spicy stuff with fun flavors, names, and cute mini bottles to take with him.
For The Baby
400-Piece Ball Pit, $289
Go ahead and ball out for your child.
This 400-piece ball is straight out of Chuck E. Cheese, but without the germs of the other kids. Keep it clean and sanitary with your very own ball pit, which is available in gender-neutral grey, pink, or blue. The balls also come in a variety of colors by the 100-pack, so parents can mix and match grey, pink, blue, white, or clear for the large pit.
Seven months and older is the recommended age. We're not going to put an age limit on this, parents.
For The Grandparents
Book Of The Month Subscription, starting at $49.99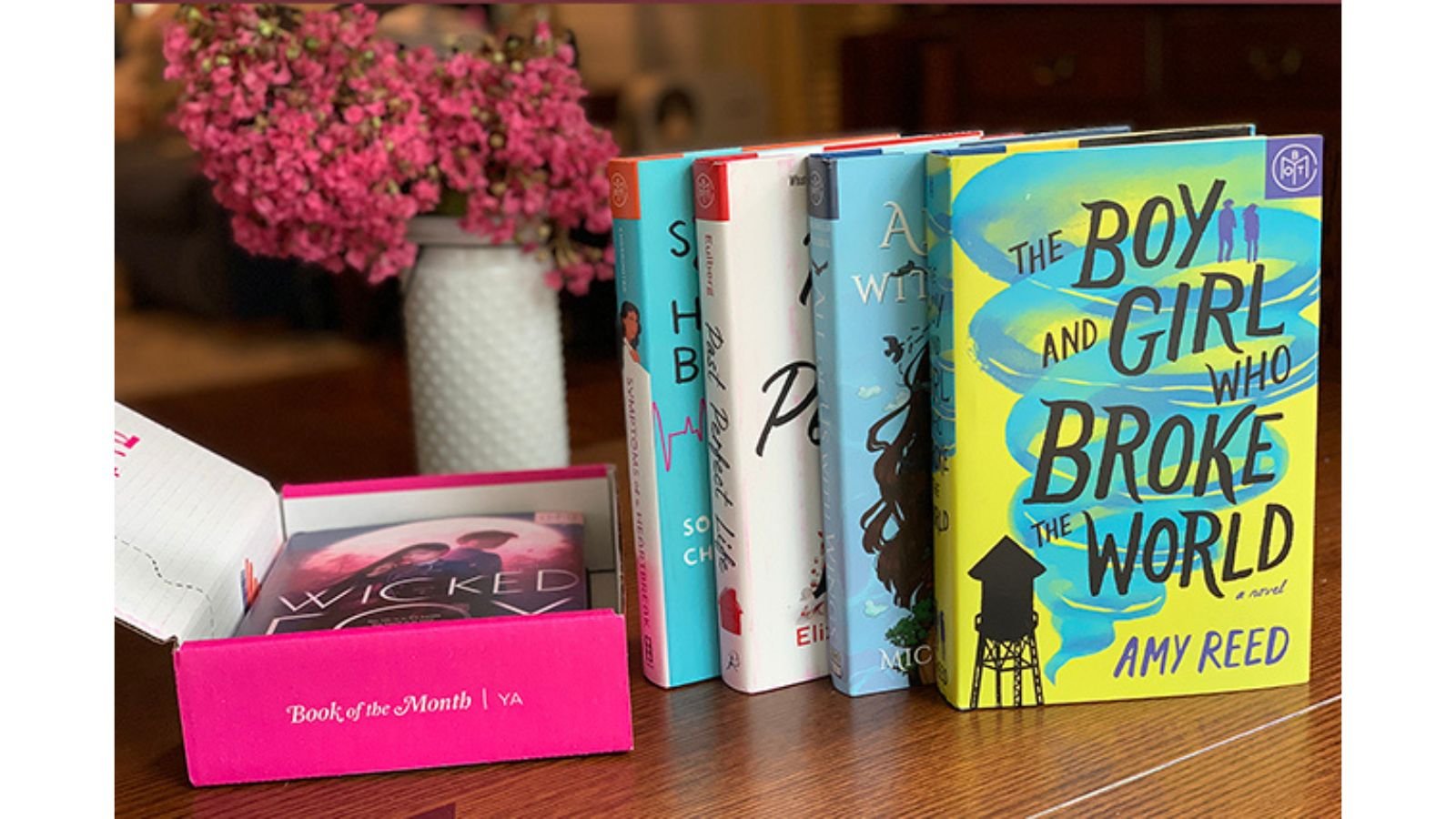 With a gift subscription to the Book of the Month Club, you can give Granny and Grandpa something to look forward to each month while also keeping them sharp. You can choose the length of the gift, which can range from three months to six months to a full year at various prices. Every month, they will receive a brand new book to start their own home book club and keep in their collection. But if he isn't the biggest fan of reading books then you can check out these Christmas gifts for grandfather.
For Your Co-Workers
Custom Message Shortbread Cookies, $38
Do you miss your wonderful coworkers as well as the office snacks they used to bring in?
Send them a box of personalized cookies from Uncommon Goods as a sweet reminder to have a happy holiday. The shortbread biscuits are individually wrapped and come in a box of 24 for working and snacking at home. Enter one to three lines of text to be imprinted on the cookies and sent to your team during the checkout process.
For Your Boss
Smart Reusable Notebook, $26.98 and up
For taking notes, an iPad or tablet does not always feel the same as traditional paper.
With this reusable notebook, you can give your boss the best of both worlds and the best for the world. This notebook has 36 pages and is available anywhere online. When you've finished writing, simply take the included microfiber cloth, wet it, and watch your pages revert to blank slates for more brilliant business ideas. Doodles are also acceptable. As an added bonus, you can save your notes to Google Drive, Dropbox, Slack, and other services, so you won't have to worry about wiping the page and starting over.
For All Pet Owners
Pet Clinic Membership, $99 for six months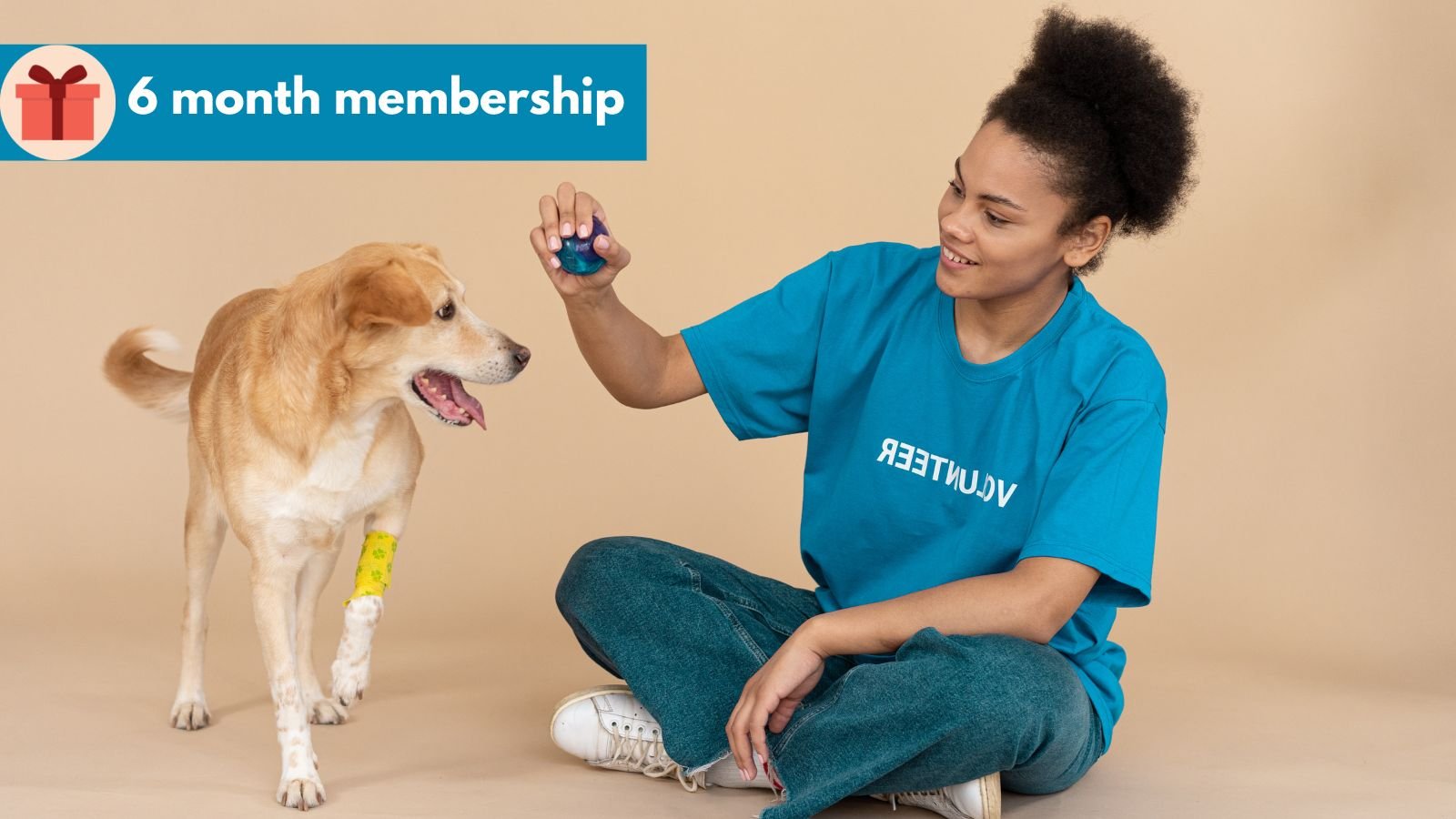 Healthy pets make happy owners, especially during the holidays, when Fido may sneak a few too many bites of turkey or Milo may catch the winter sniffles.
While pet care is not the typical gift, it is certainly unique and much appreciated by all pet parents who care for their animals. This clinic makes it simple, with special holiday pricing of $99 for 6 months of access to their network of telehealth experts and vets, coverage for up to six pets, and a $3,000 safety net for emergencies. You can also easily gift the membership with your choice of adorable e-cards from the site, featuring holiday images like the pup above.
To Conclude—
These were the most unique Christmas gift ideas anyone can come across. These gifts will not only make your loved ones happy but also put you on Santa's nice list for next year. Happy Holidays!
Read also: