New York City attracts around 67 million tourists annually. The Big Apple is amazing, and everyone should take the chance to experience it at least once in their lifetime. But, New York City isn't all that New York has to offer. If it is possible for you to have an extended stay, it really is worth it. Book yourself into a luxurious long stay hotel and take the chance to really explore all of New York.
All you've to do is add some of the locations to your travel checklist, leave your bags at the new york city luggage storage and get going with what New York City has to offer. Or, maybe you want to Skip NYC and travel to some of the lesser-known, but still amazing places in New York.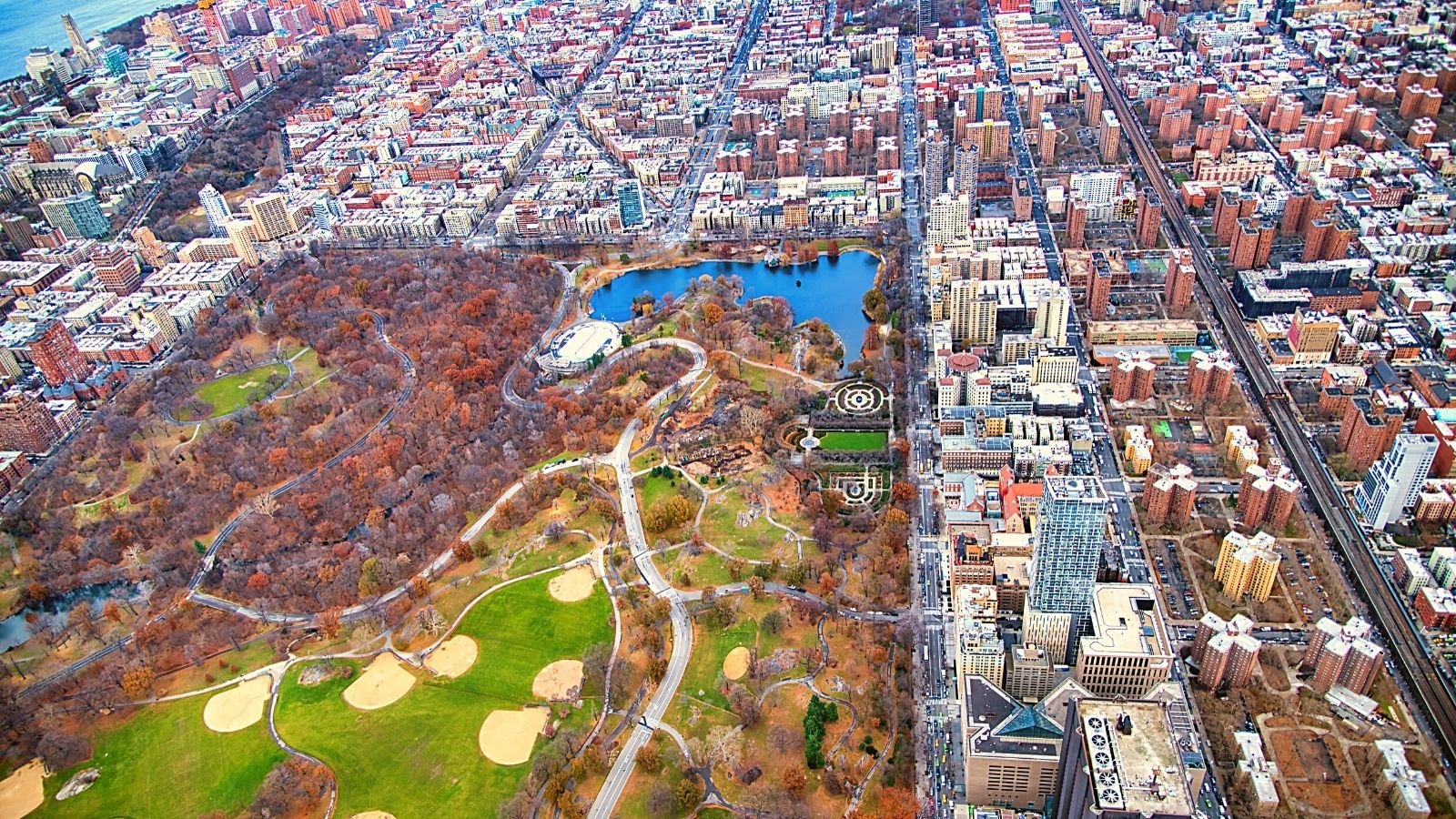 Keep reading to discover the best vacation spots in New York and start planning your trip today.
Jump to:
1. Lake Placid
When it comes to the top places to visit in New York, Lake Placid is always on the list.
Located in the Adirondack Mountains, this is a smaller village named after the nearby lake. Spend your days hiking on the mountain trails, canoeing on the beautiful lakes, or sight-seeing. Be sure to plan your visit in the fall so you can enjoy the amazing view of the changing foliage.
Many people may not realize it, but Lake Placid was home to the Winter Olympics in 1932 and 1980. Because of this, you can visit the Olympic Center or the Olympic Sports Complex to get an inside look at the festivities. It also makes a great location to try your hand at Winter Olympic activities, such as snow skiing or ice skating.
2. Rochester
Rochester is located on Lake Ontario and offers traditional city draws. This city is the third most populous in Ney York, behind NYC and Buffalo. So you get the same look and feel of the Big Apple, without as many tourists crowding around you.
If you enjoy experiencing new cultures, you can spend a full trip just browsing the various museums. A few of the top locations include The Rochester Memorial Art Gallery, The George Eastman International Museum of Photography and Film, and the Strasenburgh Planetarium. Lovers of the live arts can catch a performance at the Rochester Philharmonic Orchestra or the Rochester City Ballet.
Besides a bustling nightlife, the city is also full of plenty of parks and family-friendly attractions. The Seneca Park Zoo is home to over 90 animal species.
3. Niagra Falls
If you're planning on traveling to New York, you can't miss the opportunity to visit Niagra Falls.
3,160 tons of water flow through the falls every single second. While you've probably seen photos and videos, the falls are something you need to experience first-hand to truly comprehend the size and beauty. Take a guided hike, stand on the hurricane deck, or get a front-row view with a boat tour.
If you have your passport, plan to visit the Canadian side of Niagra Falls while you're at it. You can tell all your friends you enjoyed an international vacation!
It's easy to forget that Niagra Falls is actually a complete state park. So while you're not enjoying the falls, there are plenty of other activities and accommodations to keep you busy and comfortable.
4. Elka Park
Wanting to visit New York but looking for a peaceful and secluded vacation? If so, consider the hidden treasure that is Elka Park.
Pack your hiking boots because Elka Park is home to both Indian Head Mountain and Huckleberry Point Trail. Here you'll have miles and miles of trails to explore. You can even discover a few hidden waterfalls while on your hikes, such as Plattekill Falls.
If you get bored and want a little more action, Elka Park is centrally located. Tannersville, North-South Lake, Hunter Mountain Ski Resort, and Phoenicia are all within 20 miles.
If you're looking for a beautiful and remote place to stay while visiting the area, check out these cabin rentals.
5. Cooperstown
Wondering where to go in New York if you're a sports fanatic? Look no further than Cooperstown.
This fun town is home to the National Baseball Hall of Fame. The museum has a wide collection of baseball history, including 40,000 artifacts and over 3 million library items. There is even a whole exhibit dedicated to the baseball legend Babe Ruth.
While you're there, make sure to visit Cooperstown Bat Company. They create bats for all levels of players, from high school teams to MLB players.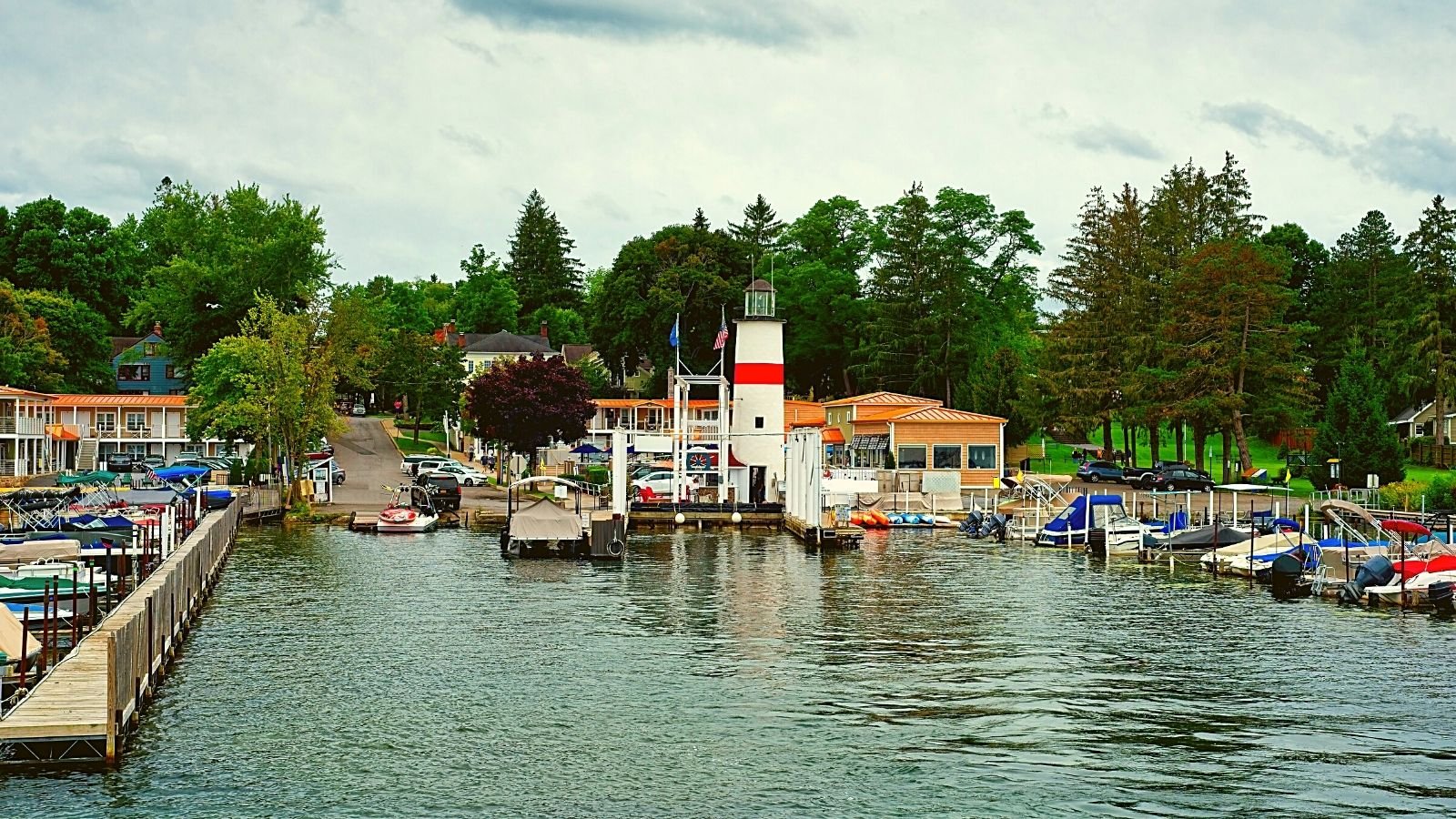 But Cooperstown isn't just all baseball. Other notable tourist locations include the historic Hyde Hall and the Fenimore Art Museum. Catch a ride on the Cooperstown & Charlotte Valley Railroad, which features special tours based on the season such as the Halloween special.
6. Finger Lakes
Finishing this list of the best places to visit in New York is the Finger Lakes region. This region has 11 long and narrow lakes, hence its unique name.
The Finger Lakes area is famous for its vineyards and wineries. In all, there are over 100 places to taste different wine varieties, learn about the process of creating wine, and tour grape vineyards. There are group tours and shuttles that allow you to experience the best wineries responsibly.
In addition to the adult-only fun, there are plenty of state parks to explore.
Which of These Vacation Spots in New York Will do You Visit First?
After reading this article, it's easy to see that there are a ton of vacation spots in New York that aren't NYC.
Pick a few of the most intriguing locations off this list and plan a road trip. Take a week and try to visit as many as lesser-known vacation spots as possible. You'll get to experience the hustle and bustle side of New York one day, and the relaxing views of the countryside the next day.
Ready to embark on your trip? Be sure to bookmark this site for all the best travel advice to make your trip as enjoyable as possible.
Read also: