Okay, so if you are completely bored with the regular life schedule, then perhaps it is time for you to make better use of the weekends! Why not make them more cheerful and exciting with a barbeque session with your family and little ones by your side? You will indeed have fun organizing the event, and if you are interested, you can call your neighbors and friends to join you! Every day it becomes quite a drag to go through the similar chores of life at home and outside!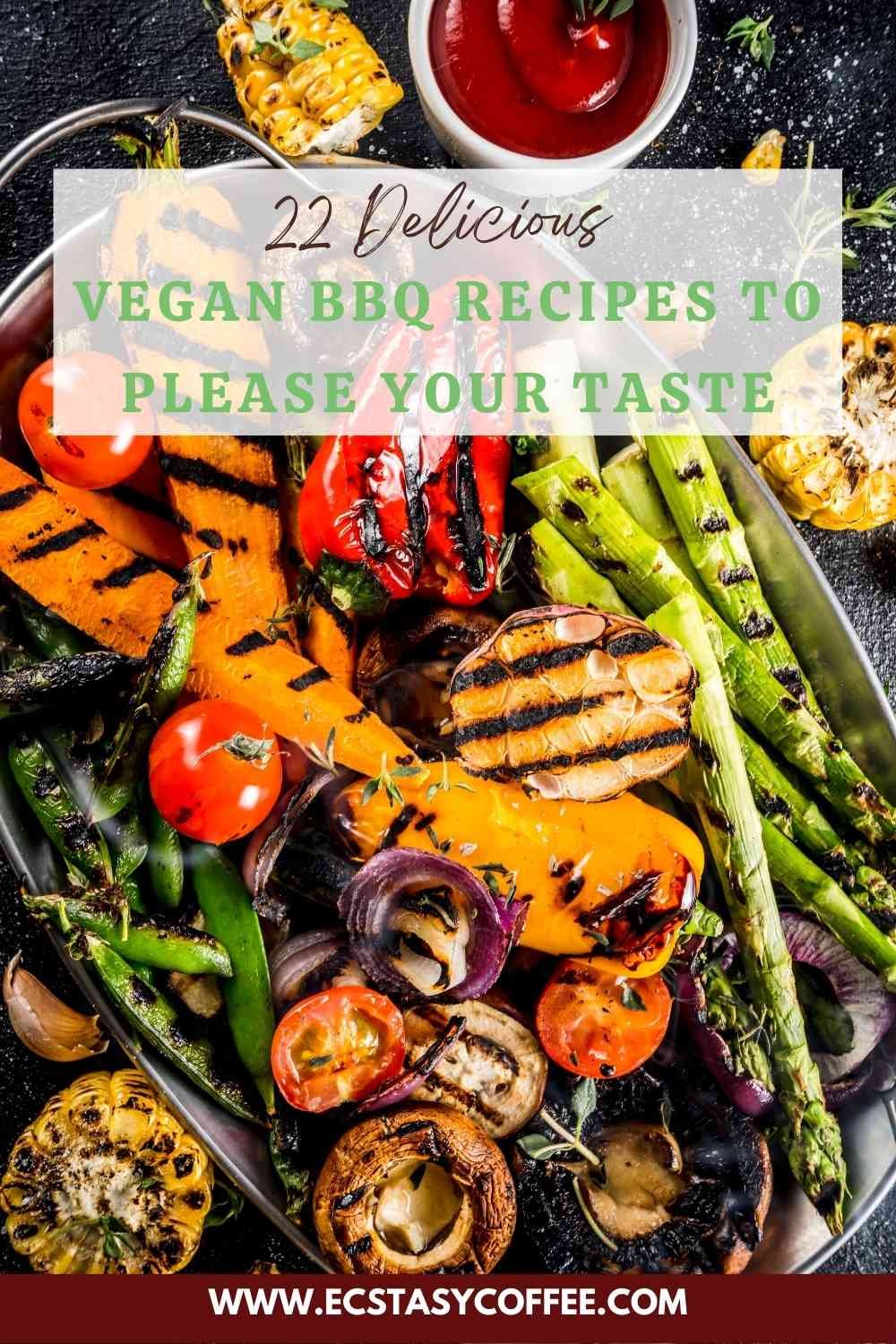 God has sent weekends to rejuvenate our spirits and re-energize us to face the upcoming Monday again! The exhaustion of the whole week can be dissolved with such a vibrant and eventful holiday lined up. Maybe it is not always possible to go on a trip as you have pending work lined up or the budget is tight! These are the times you can still organize an intimate and closed-knit BBQ dinner on the lawn to surprise everyone with your cooking skills. And you do not have to worry about what to prepare as we have covered you with all the arrangements and brainstorming. Maybe you have a couple of friends or yourself who is on a vegan diet!
Below are some vegan BBQ recipes you can freely prepare during the holidays. Everyone will be delighted with your skills and wonder if there is magic in your hands. To please your taste buds, we have brought you these exclusive BBQ vegan recipes, which will make it impossible for you to miss the meat! The warm and spicy flavors of BBQ dishes will fill the entire lawn space with a tempting and tantalizing fragrance during the outdoor gathering. Let us start making them then, shall we?
1. Foil Wrapped Grilled Vegetables
The foil-wrapped grilled veggies are so simple and so succulent for you to make! The BBQ sauce flavor in which the veggies are tossed makes the dish an excellent flavor.
Recipe - Vegan in the Freezer
2. All Natural Carrot Dogs
Bread, veggies, and sauce! What else do you need for a hearty snack in the evening? The recipe for the carrot hot dogs is so easy to make that even beginners can try it!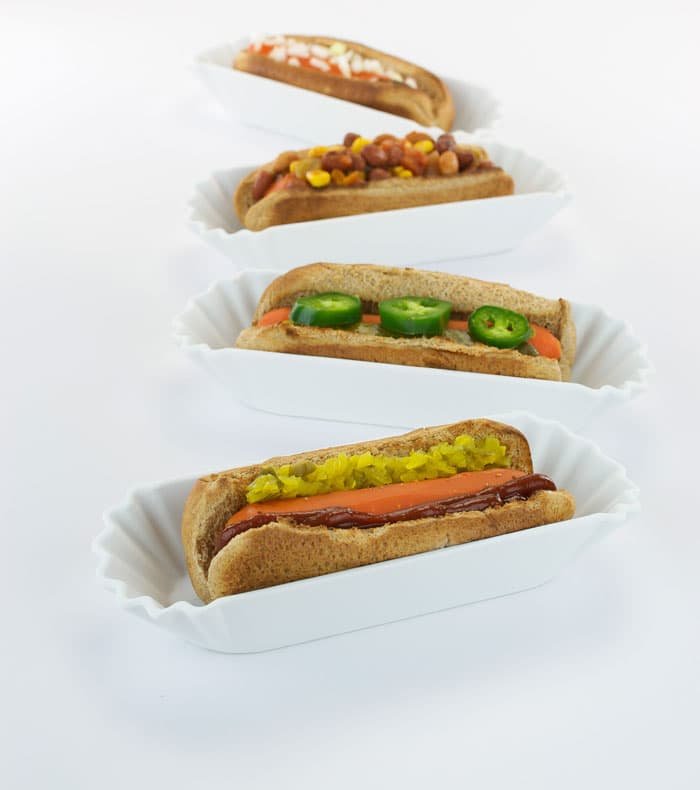 Recipe - Healthy Slow Cooking
3. Oil-Free Vegan Classic Potato Salad
As the name suggests, the vegan classic potato salad s creamy and flooded with divine flavors! The recipe is completed free of oil and prepared by following the steps of the recipe by Plant Strong Family.
Recipe - Plant Strong Family
4. Din Tai Fung Tofu
The smokey tofu recipe with greens and rice is a wonderful choice to try something unique! Fried Dandelions provides the recipe to prepare a plateful of Din Tai Fung Tofu served with noodles.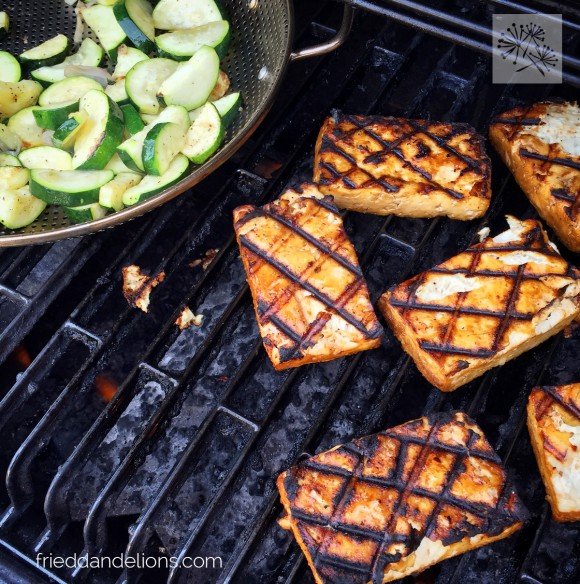 Recipe - Fried Dandelions
5. Vegan Grilled Mushroom & Asparagus Fajitas
Made with asparagus, onions, and bell pepper, the classic vegan grilled mushrooms with fajitas are amazeballs and made by following the recipe only at Cadry's Kitchen! The recipe is an entirely vegan and gluten-free option to indulge in.
Recipe - Cadry's Kitchen
6. Seitan Satay with Spicy Peanut Sauce
The lovely Seitan satay is here to make you go weak down your knees! The recipe is provided by Sunnyside Hanne and drizzled with peanut sauce to escalate the recipe's taste! It would be best if you tried out this idea for the next BBQ session you organize.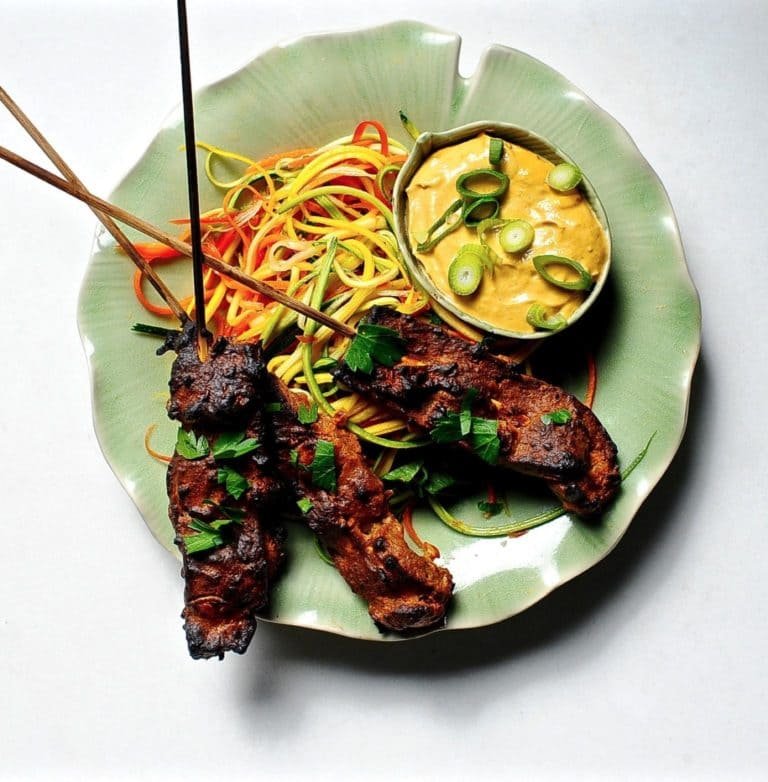 Recipe - Sunnyside Hanne
7. Mini Coriander and Lime Burgers with a Hazelnut Crust
The mini coriander burgers with the flavor of zesty lime are amazing for you to relish! Delightful Vegans create the recipe! The combination of chickpeas, hazelnut, and oats is healthy, and you can enjoy a wholesome meal.
Recipe - Delightful Vegans
8. Garlic and Herb Mixed Veggie Grill
With the combination of grilled garlic, basil, and black pepper, the recipe for the veggie grills is amazing and you should try it out! The recipe is available at Go Dairy Free and is such a hearty recipe for you to try out.
Recipe - Go Dairy Free
9. Grilled Romaine & Radicchio Salad with Charred Carrot Dressing
The grilled Romaine and Radicchio salad is highly yummy, and you will surely love the dish! The charred and smokey carrot dressing further escalates the flavor of the recipe even further.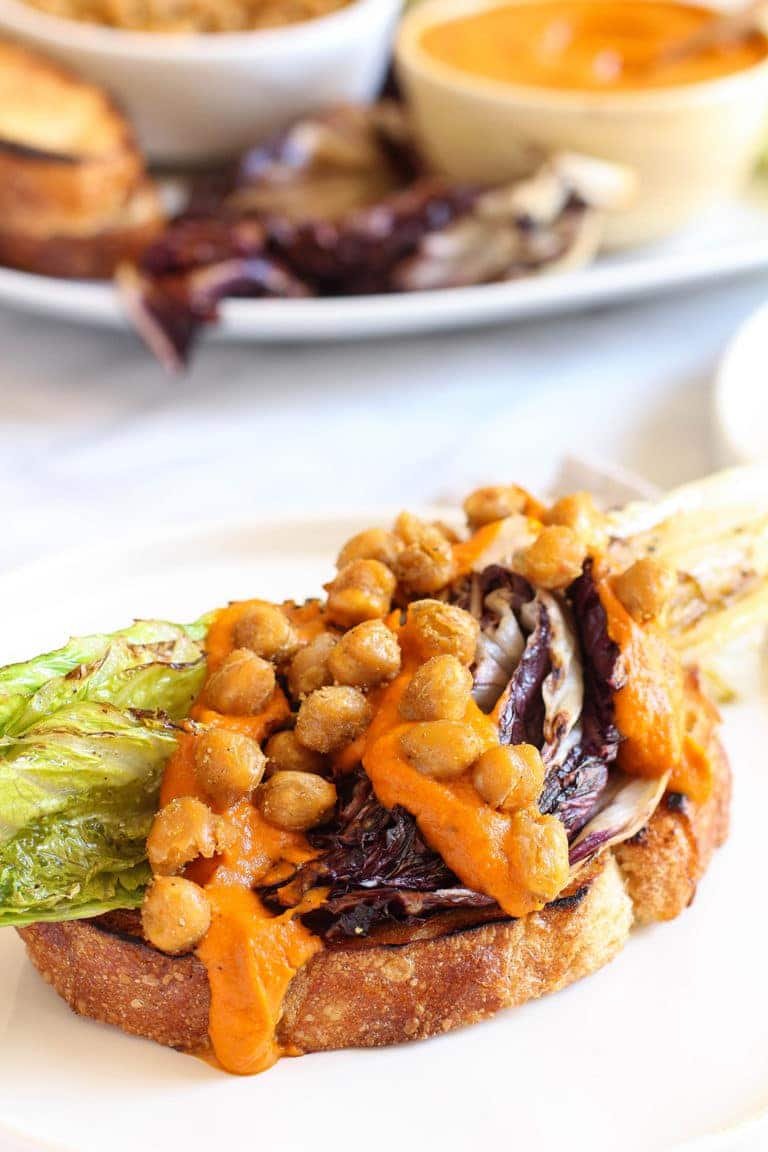 Recipe - The Mostly Vegan
10. Peanut Carrot White Bean Burgers
Topped with butternut squash, the peanut carrot with white beans is fantastic for you to enjoy! Savory and exclusive, the recipe is provided by Vegan Richa to make the most of the tempting burgers for snacks.
Recipe - Vegan Richa
11. Vegan and Gluten-Free Tofu Satay
We are excited to try out vegan tofu satay, which is flooded with spicy essence. The recipe is provided by Rhian's Recipes and is a healthy and gluten-free option for you to savor alongside cauliflower rice.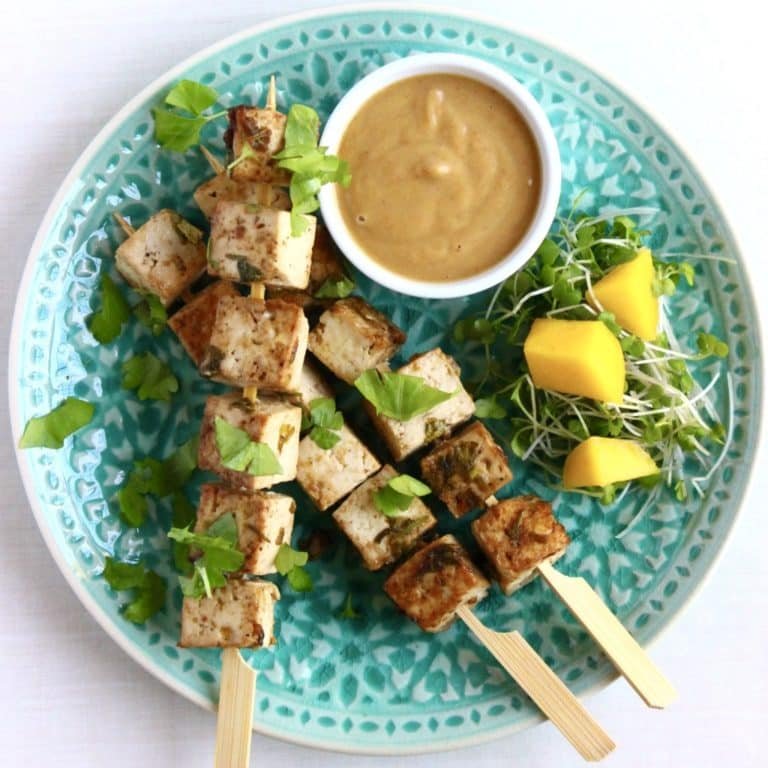 Recipe - Rhian's Recipes
12. Grilled Summer Vegetables with Apple Mustard Sauce
An easy twenty-minute recipe with vegetables and apple mustard sauce is sweet and spicy at the same time. The exquisite flavor of the dish will compel you to eat more and more of the same.
Recipe - Green Evi
13. Grilled Corn on the Cob with Creamy Avocado Dill Dressing
The avocado grilled corn cob is a beautiful combination with a rich dill dressing that will further escalate the recipe's flavor. The recipe provided by Happy Kitchen Rocks is so beautiful for you to explore.
Recipe - Happy Kitchen Rocks
14. Hawaian Seitan Skewers
Ah, how can you stop yourself from enjoying these refreshing Hawaiian Seitan skewers that are gorgeous and created by following the recipe at The Nut-Free Vegan? A stack of cherry tomatoes, onions, and bell peppers is finely chipped and added to the dish!
Recipe - The Nut-Free Vegan
15. Grilled Corn Salad Bowl
Chopped avocado, chilis, and corn added to the dish are sumptuous for you to relish! The recipe is created by Green Evi and is packed with wholesome flavors. The smokey and grilled corn salad is perfect for savoring as a side during the BBQ party.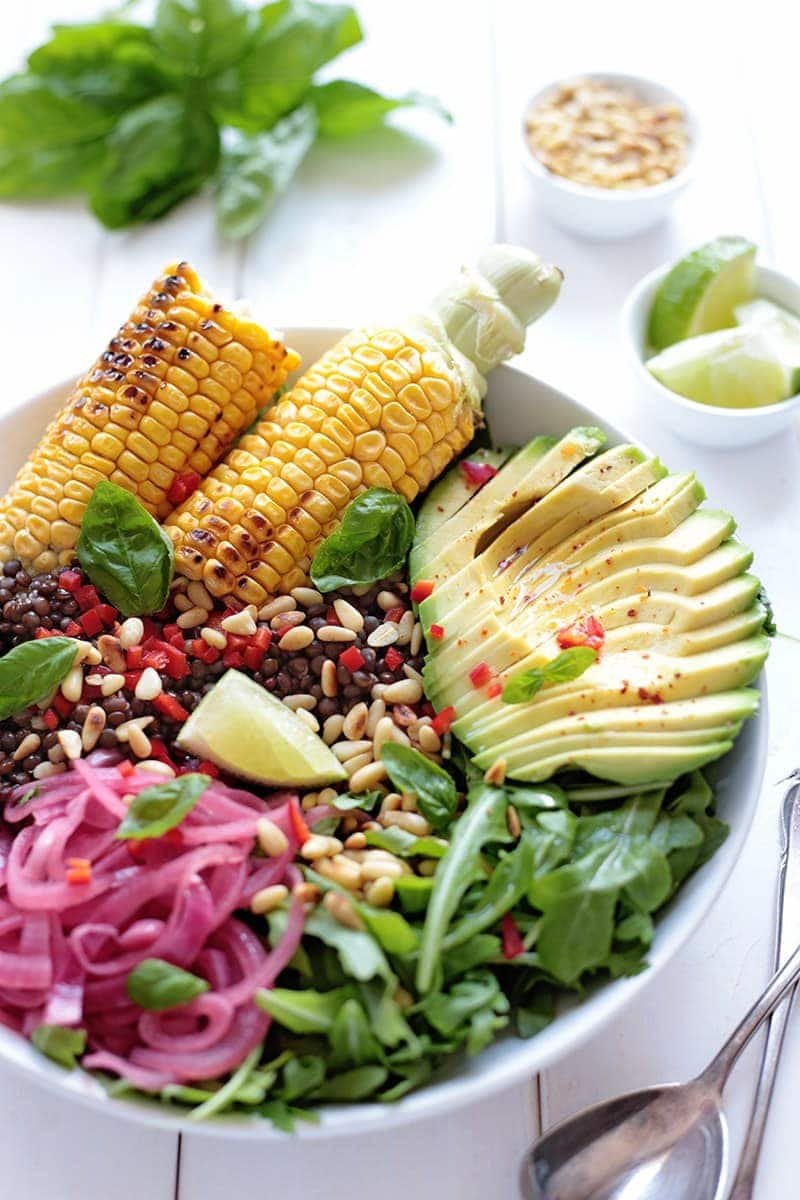 Recipe - Green Evi
16. Spicy Grilled Tofu Salad
The smoker-grilled tofu is served over the green salad, and we trust you will. become a fan of the dish in the first bite. The recipe is provided by Go Dairy Free and topped with balsamic vinaigrette.
Recipe - Go Dairy Free
17. Grilled Baby Potatoes with Rosemary
The tender and creamy potatoes with a hint of rosemary flavor are splendid and created by following the recipe only at A Virtual Vegan! Crispy outside and juicy inside, the slightly oil-brushed baby potato skewers are incredible to indulge in on weekends.
Recipe - A Virtual Vegan
18. Grilled Cabbage with Asian Lime Dressing
We tried the grilled cabbage with Asian lime dressing, and the dish was a great success! The recipe is made by Tasting Page and is lovely for you to try out! This vegan platter is perfect for the season.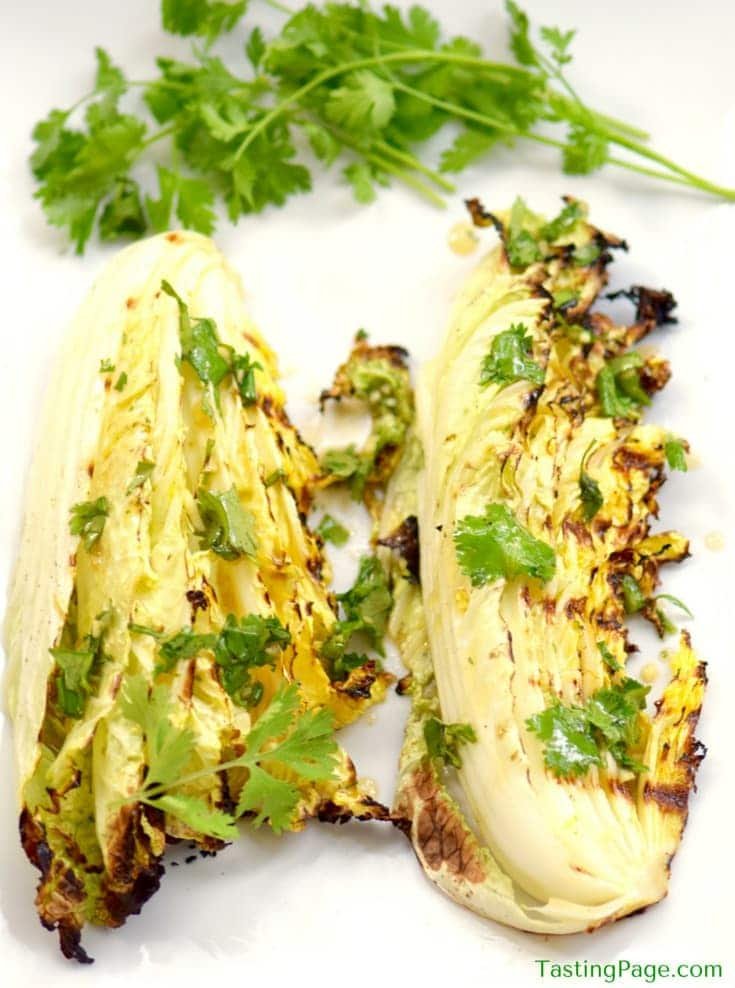 Recipe - Tasting Page
19. Mixed Vegetable Satay with Peanut Sauce
Here is a finger-licking good dish made by Cilantro and Citronella with mixed veggies and smooth peanut sauce. The spicy and saucy flavor of the dish makes you crave more and more of the dish.
Recipe - Cilantro and Citronella
20. Portobello Mushroom Bruschetta
Made with five basic ingredients, the portobello mushroom bruschetta is loaded with tomatoes, basil, and garlic! The recipe is made by Contentedness Cooking and is an entirely vegan option for you to try out this season. Sprinkled with herbs, the dish is simply fantastic.
Recipe - Contentedness Cooking
21. Vegan Avocado Pasta Salad
Here is a fifteen-minute recipe for vegan pasta salad that you can make by following the recipe at The Stingy Vegan. The combination of avocado and pasta is brilliant and created with a myriad of flavors. This is an exotic recipe for you to try out!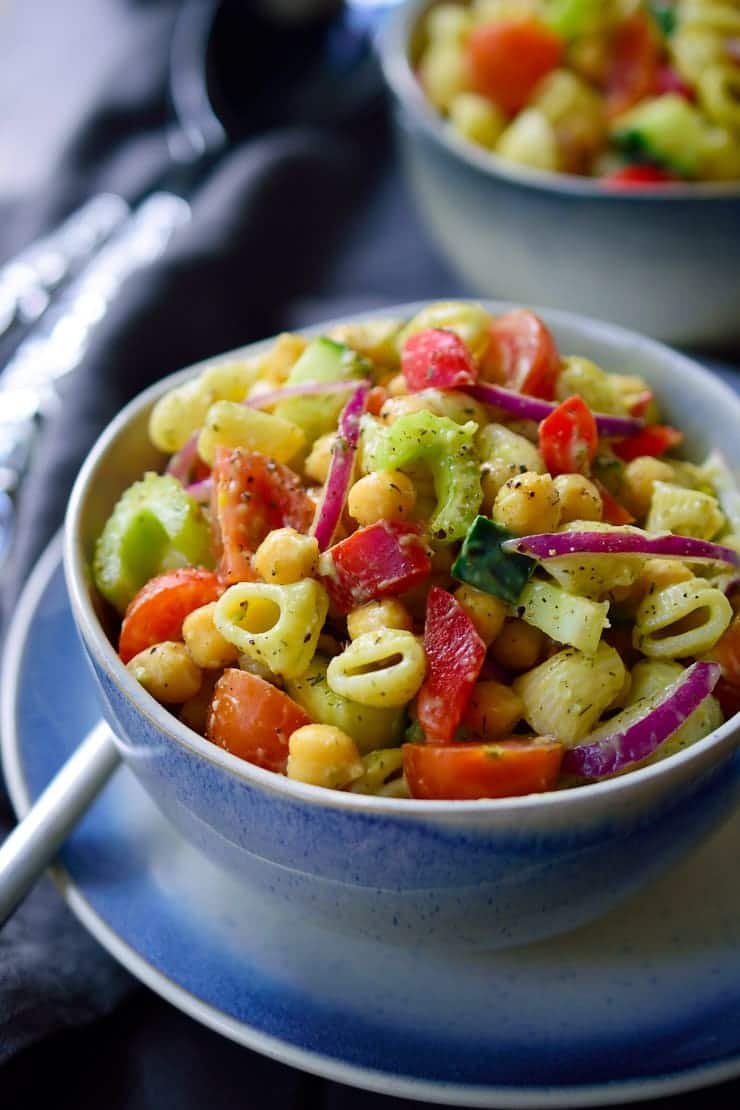 Recipe - The Stingy Vegan
22. Peanut & Cilantro Grilled Veggie Skewers
We have used cilantro and miso to escalate the taste of the ginger grilled veggie skewer that is made by following the recipe only at Green Evi. The crispy peanuts are further used for garnishing the veggie skewers.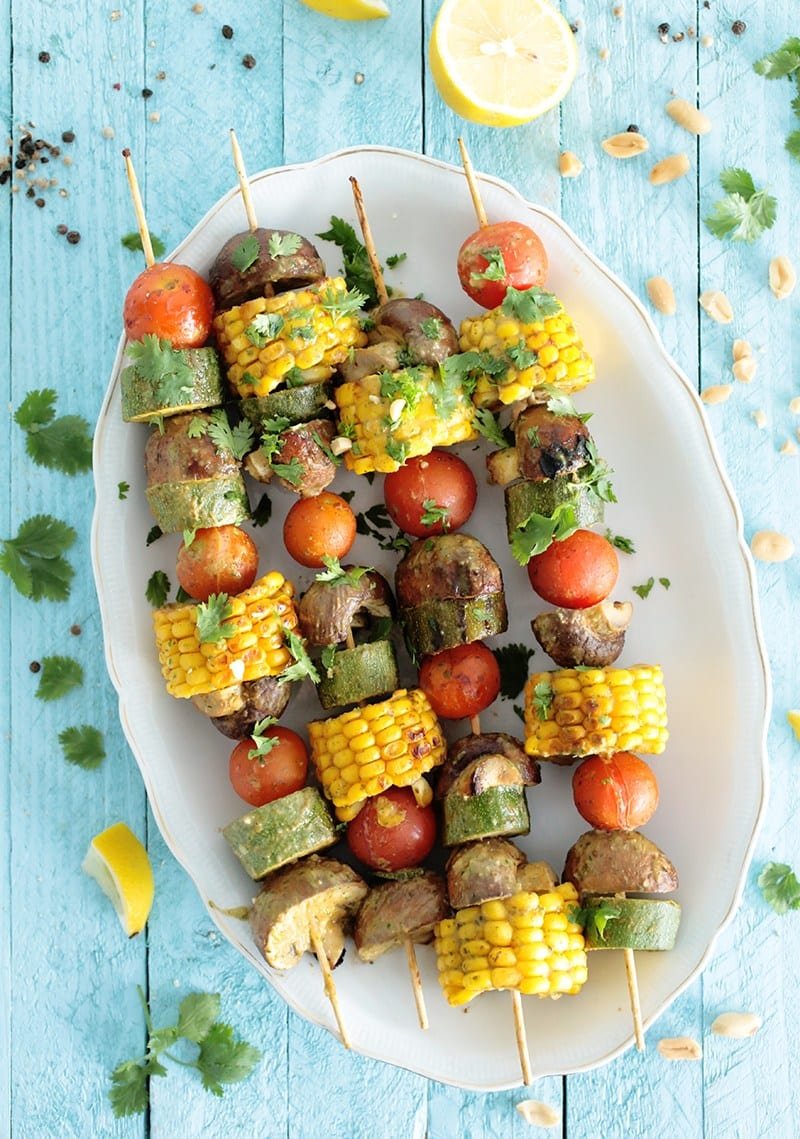 Recipe - Green Evi
Read also: