Looking for easy vegan potluck recipes you can make for your next event? Try these vegan-friendly dishes for a delicious and healthy potluck! Make sure to use the freshest ingredients for an amazing flavor and unique presentation.
More collections: Keto Thanksgiving Recipes, Thanksgiving Bread Recipes, Vegan Thanksgiving Recipes, Thanksgiving Cake Recipes, Thanksgiving Cupcakes, Thanksgiving Soups, Thanksgiving Salad Recipes, Meatball Sauce Recipes, Vegan Asian Recipes, Banana Split Dessert Recipes, Cherry Dessert Recipes
Maybe you have an unexpected get-together in your house and you haven't quite prepared for the occasion beforehand! The situation can get tricky when you have to come up with a dish quickly. There are several times you have to go to your neighbor's house on the weekend and need to get something done quickly then these vegan potluck recipes will come to your rescue.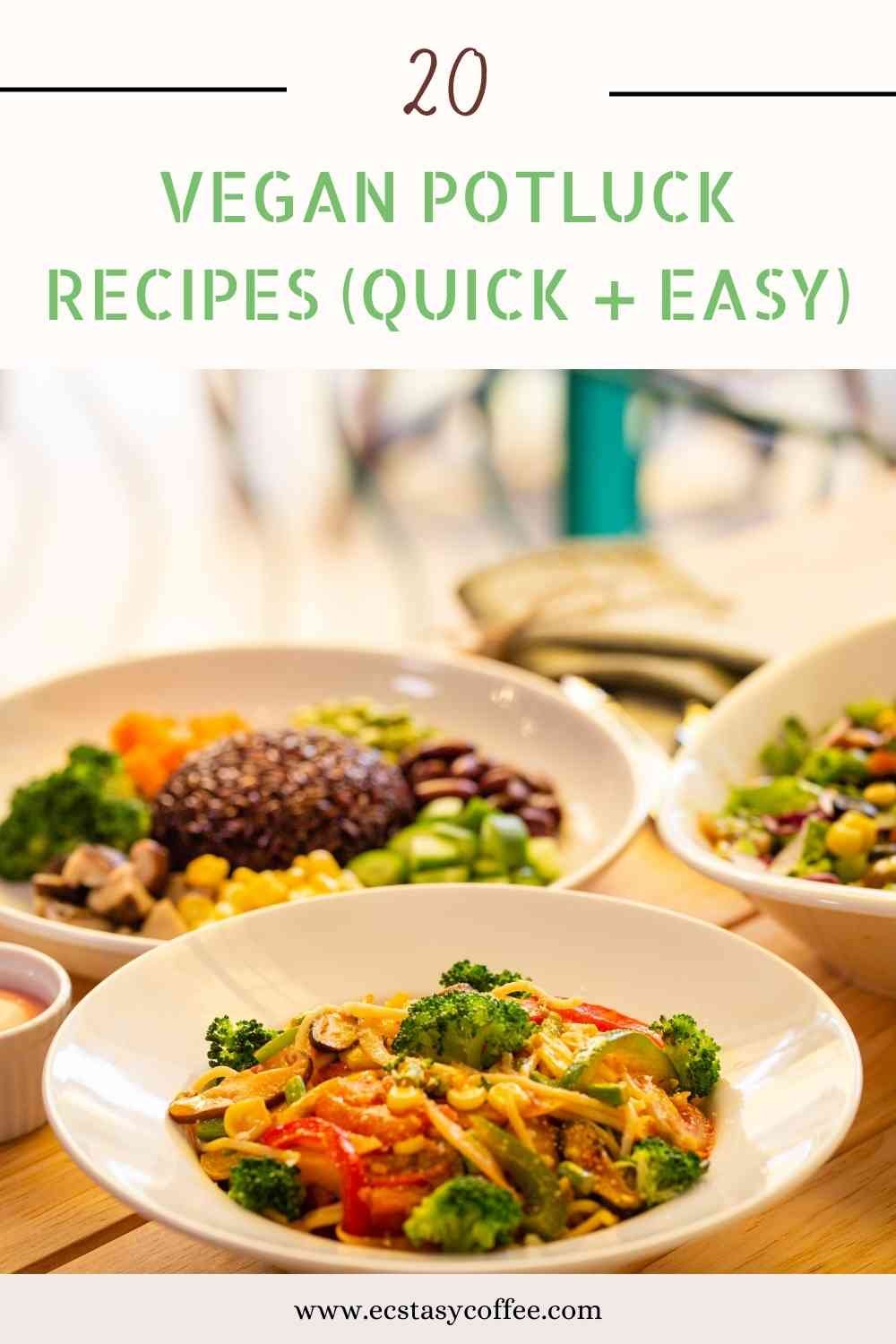 Delicious Vegan Potluck Recipes - Ideas You and Your Guests Will Love!
Such unexpected gatherings are truly needed especially when you are having a very monotonous schedule. We agree that working all the time can get very tedious and these are getaways from the dull routine we follow every day! If you are organizing a potluck or invited to one then these vegan potluck recipes will be of great help! Quick and easy to make, the dishes are amazing to get prepared in a jiffy. So if you are having guests this evening then you should not worry as long as you have these incredible vegan potluck recipes waiting for you to be discovered.
Even if you are not fond of cooking and do not wish to invest much time, the dishes are so easy and quick for one to get done. The creative vegan potluck recipes are gorgeous and waiting for you to indulge in. Let us waste no time and get these amazing potluck recipes prepared for the weekend as all the neighbors and friends gather under the same roof.
1. Creamy Balsamic Summer Pasta Salad
Here is a complete dairy-free and gluten-free dish that you can make for a picnic or potluck. The dish is present at Veggie Inspired and is such a creamy delight for you to indulge in. The summer pasta salad is such a refreshing option!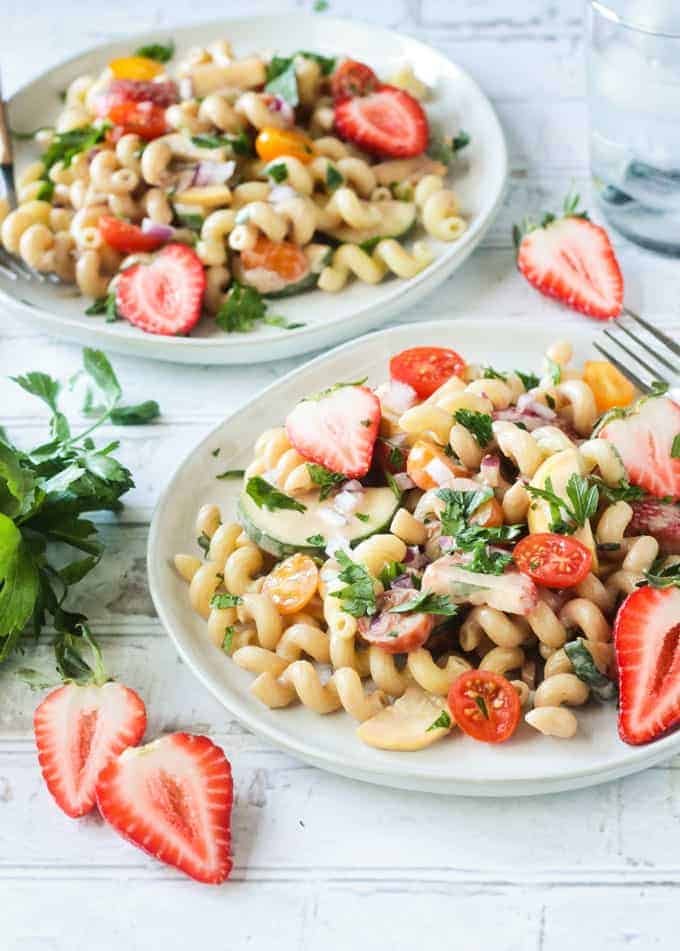 Recipe - Veggie Inspired
2. Egg-Free Cauliflower Potato Salad
The vegan and low-carb recipe is egg-free and created by What Great Grandma Ate. The combination of cauliflower and potatoes in the salad with rich and egg-free dressing is so yummy indeed!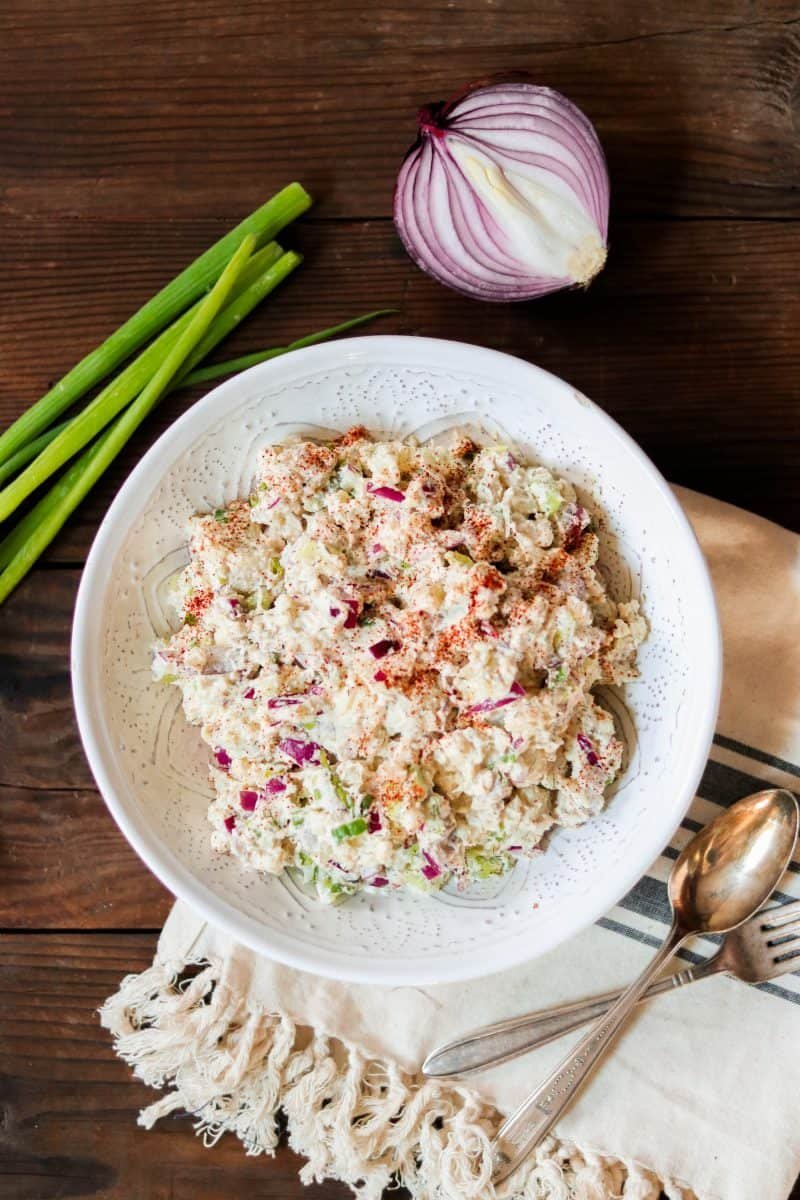 Recipe - What Great Grandma Ate
3. White Bean Picnic Salad
The white bean picnic salad is made with dill salad dressing and zesty lemon created by SoupAddict. Packed with the flavor of veggies and dressing, the dish is low on carbs and completely vegan. The refreshing salad is also nut-free!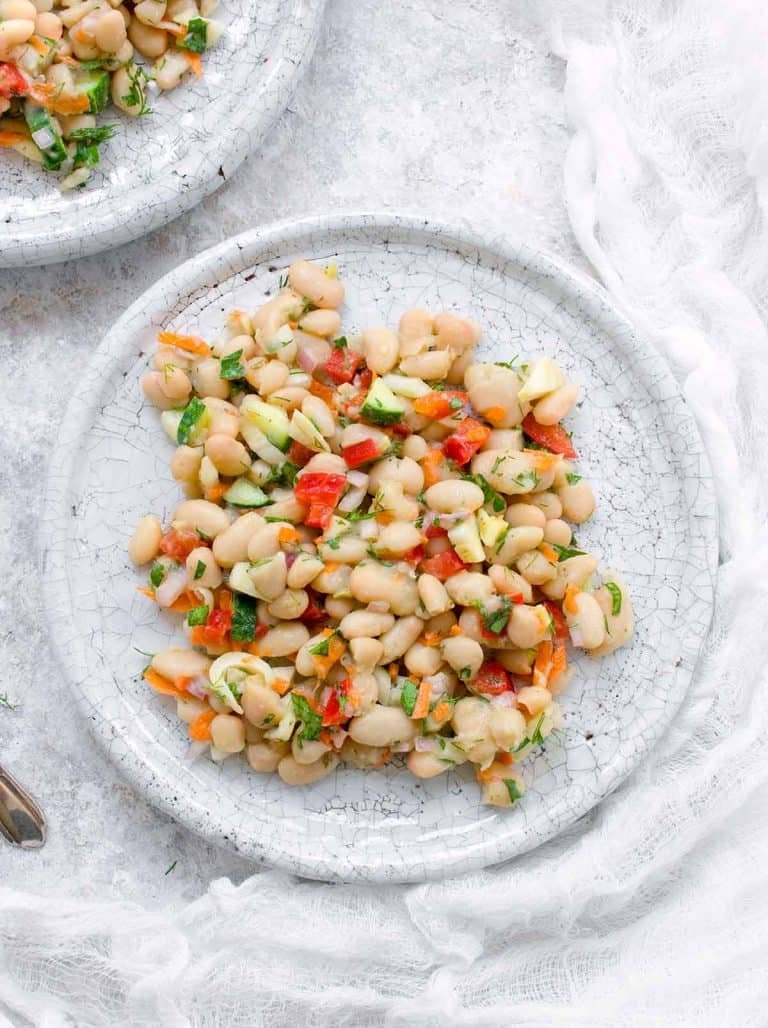 Recipe - SoupAddict
4. Simple Summer Pasta
Brighten your day with Italian summer pasta by Hey Nutrition Lady. It makes use of hand-tossed olives, tomatoes, and herbs in the simple summer pasta recipe. Flavoured with vinegar the pasta is so delectable for you to enjoy every bite.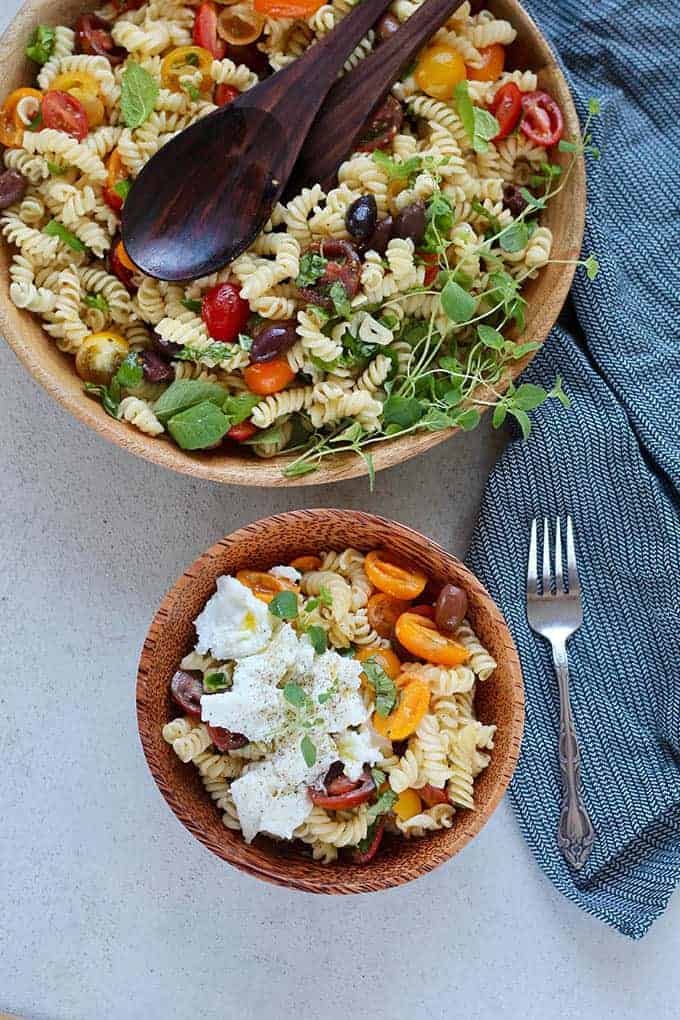 Recipe - Hey Nutrition Lady
5. Vegan Avocado Pasta Salad
Fifteen minutes of prep time is all that you need for making the vegan avocado pasta salad. The recipe is present at The Stingy Vegan which is a no-mayo veggie pasta that even the kids will love to relish. The vibrant color and juicy avocado give it a distinguished taste.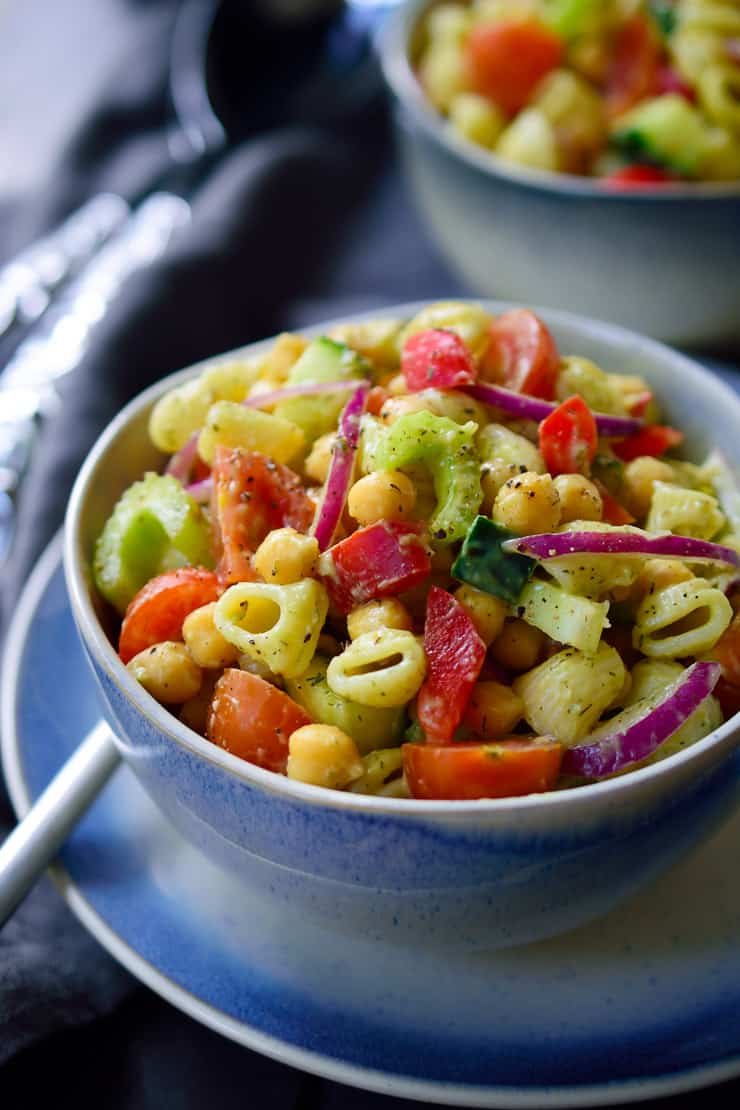 Recipe - The Stingy Vegan
6. Tomato Cucumber Feta Salad (Vegan)
The gorgeous cucumber feta salad is refreshing and made by Veggies Save The Day. The juicy tomato flavor of the salad is great to act as a side dish to your meal. Healthy and savory, you must give it a try!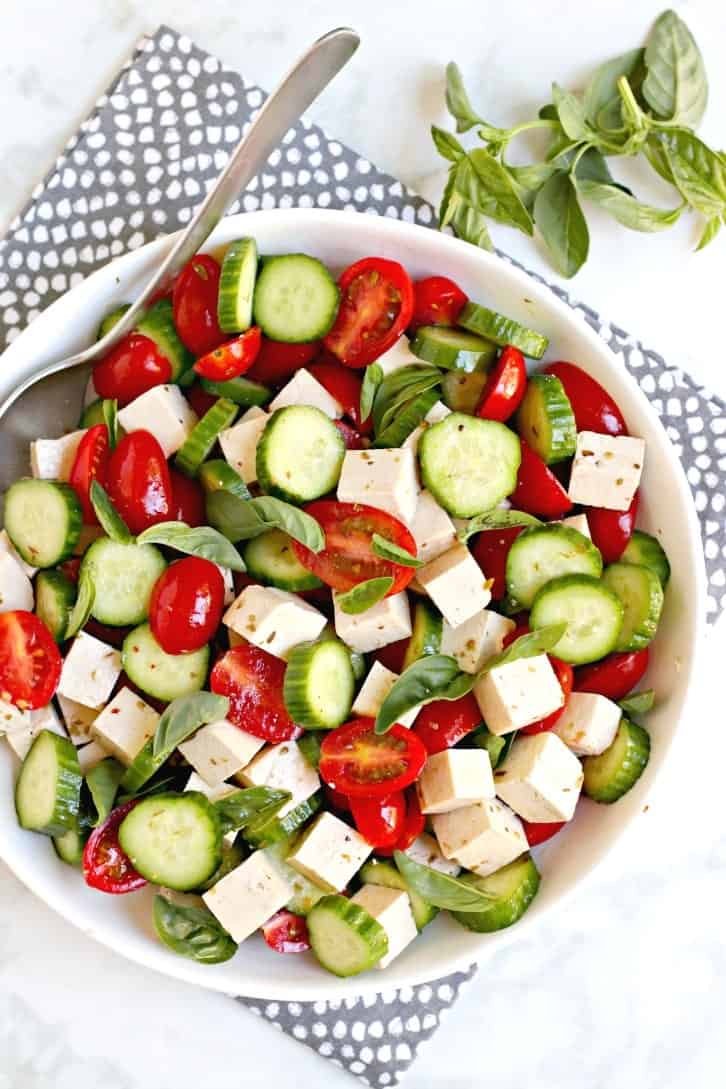 Recipe - Veggies Save The Day
7. Vegan Spinach Artichoke Cups
Here is another curiosity appetizer that you must try out for the season. The recipe is available at Vegan Huggs and is loaded with the awesome flavor of smooth spinach and the healthy presence of artichoke in the crumbly cups served on the platter!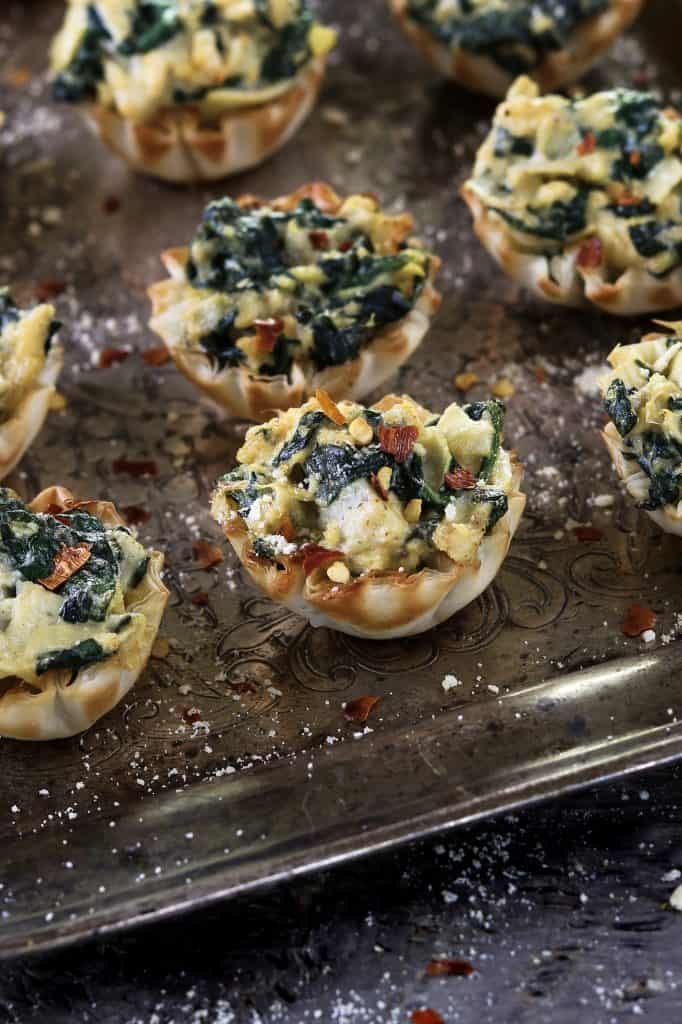 Recipe - Vegan Huggs
8. Picnic Perfect Kale Quinoa Salad with Cider Vinaigrette
Planning to take your little ones for a picnic, the kale quinoa salad is refreshing and adorned with cider vinaigrette dressing on top. The dish is present at Pass Me Some Tasty and is such a gorgeous salad choice indeed.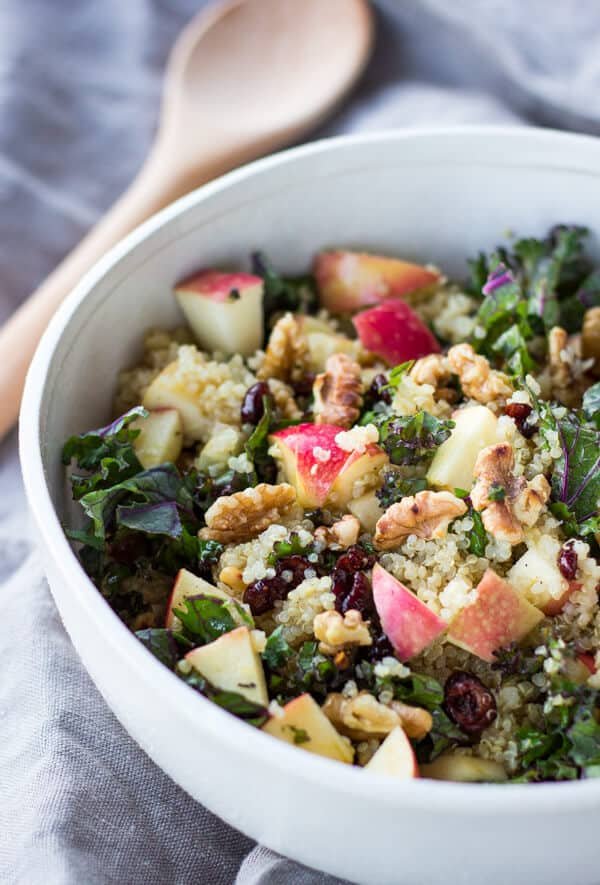 Recipe - Pass Me Some Tasty
9. Smores Rice Crispy Treats
Get ready for a potluck session with the smores rice crispy treats! The recipe is present at Go Dairy Free which is made with graham crackers and smooth marshmallows! You must give try this awesome cozy treat for the holiday season!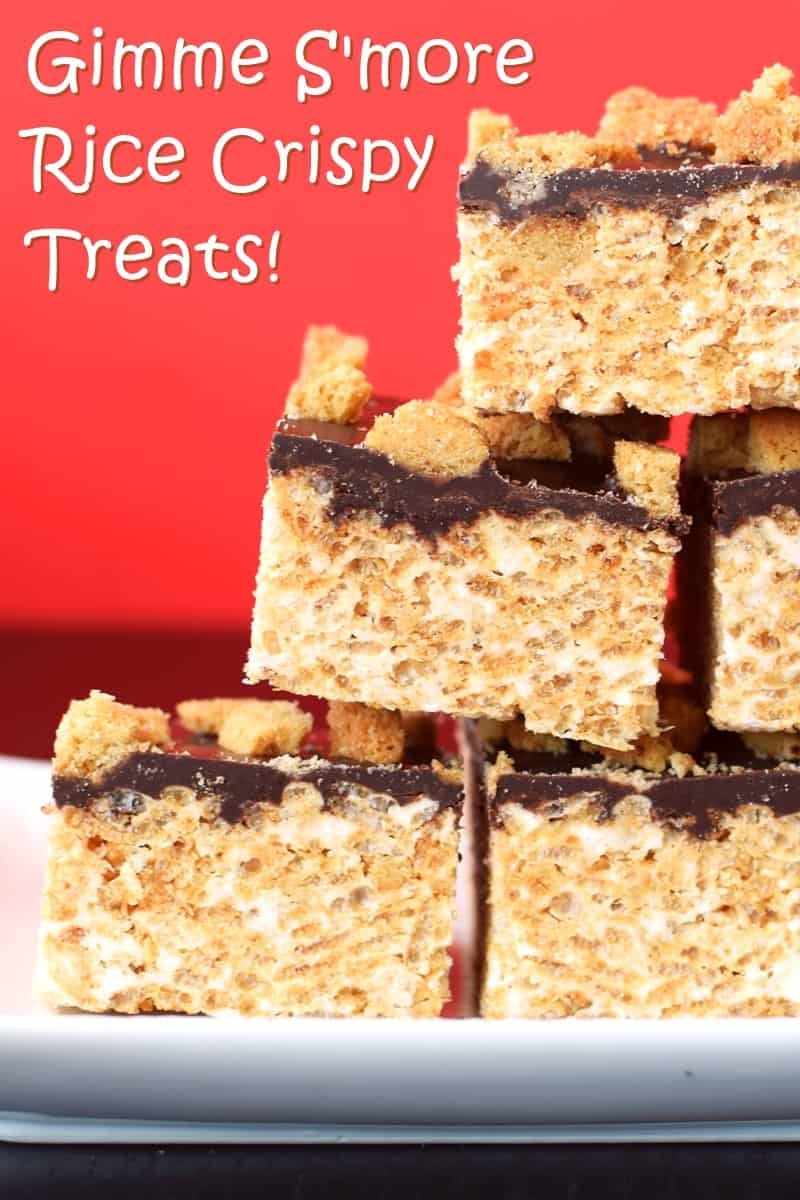 Recipe - Go Dairy Free
10. Roasted Greek Salad
If you are looking for options for the salad then the roasted Greek salad is made by What Great Grandma Ate a paleo-friendly dish that you can make in the holiday season. The refreshing bowl of veggies is such a healthy addition to the table!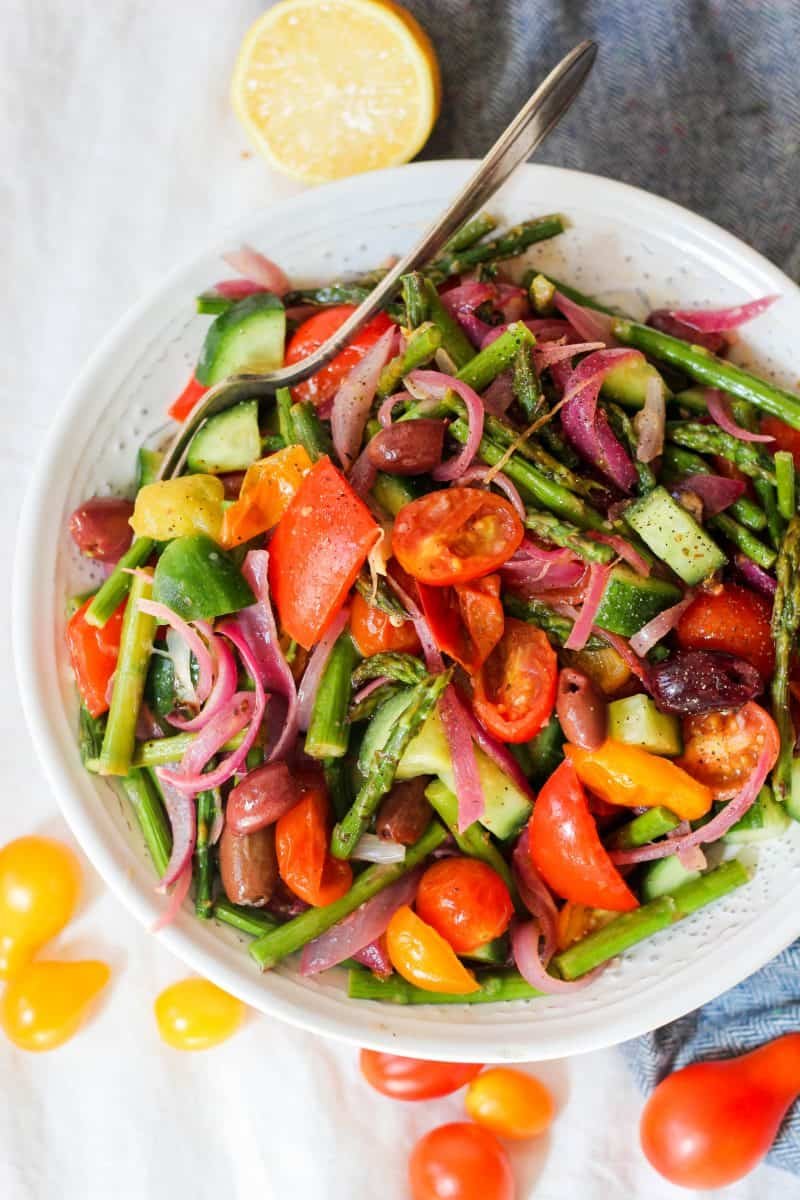 Recipe - What Great Grandma Ate
11. Vegan 7-Layer Dip
The combination of bell pepper, cheese, and lettuce in the vegan seven-layer dip is amazing and made by Cadry's Kitchen. We have made use of shredded dairy-free cheese so you can enjoy as much as you want the colorful and vibrant vegan dip with nachos at the potluck session!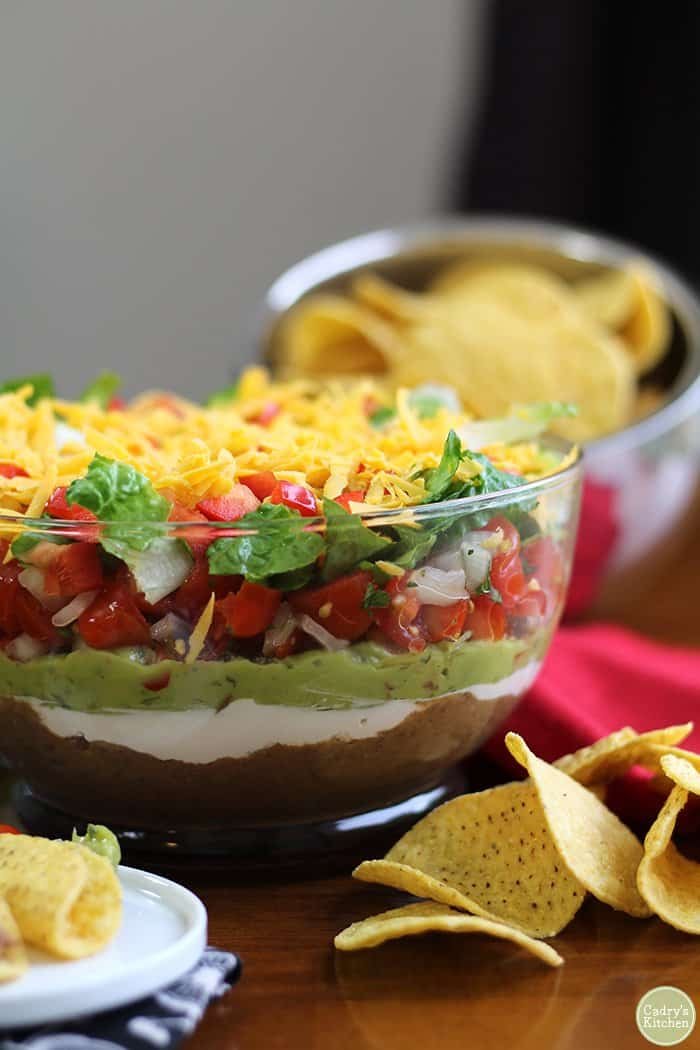 Recipe - Cadry's Kitchen
12. Roasted Asparagus Radish Salad with Creamy Garlic Cashew Dressing
Made with tender and crispy asparagus and roasted radish, the salad is rather a unique one that you must try out as an appetizer to the main course. Healthy and vegan, the creamy garlic and chase dressing on top escalate the taste of the dish even more! The recipe is available at Yay For Food.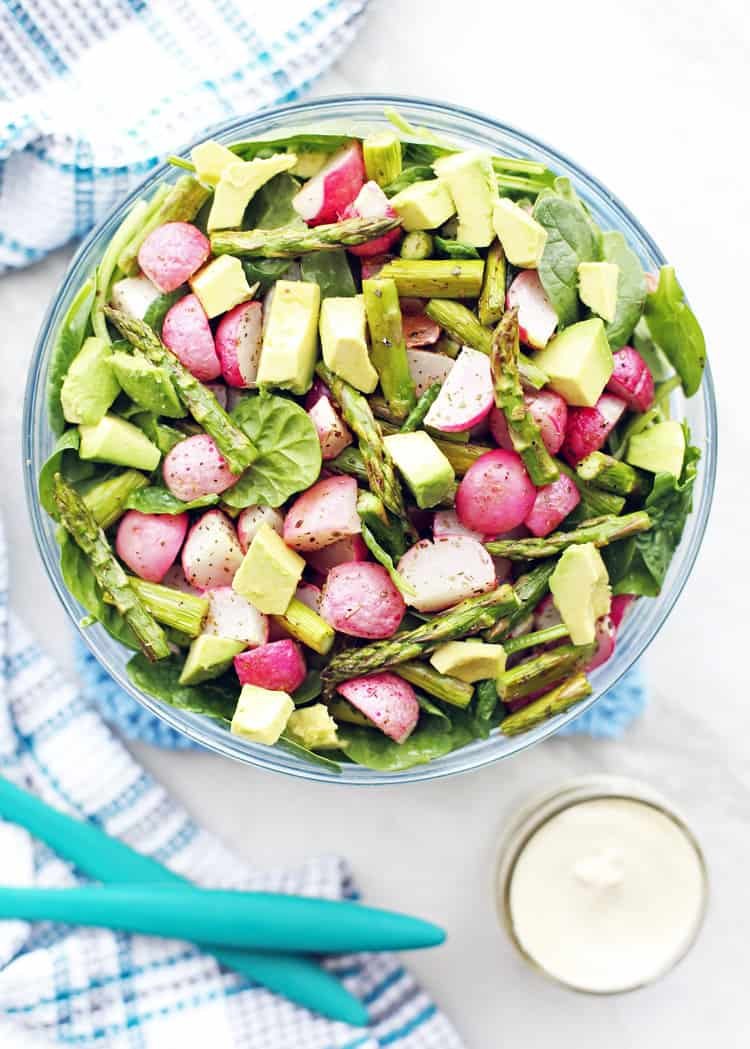 Recipe - Yay For Food
13. Rainbow Farro Salad
A plateful of rainbow farro salad is refreshing and made by Happy Healthy Mama. The hearty, bright, and beautiful farro salad is amazing and made with all the amazing veggies!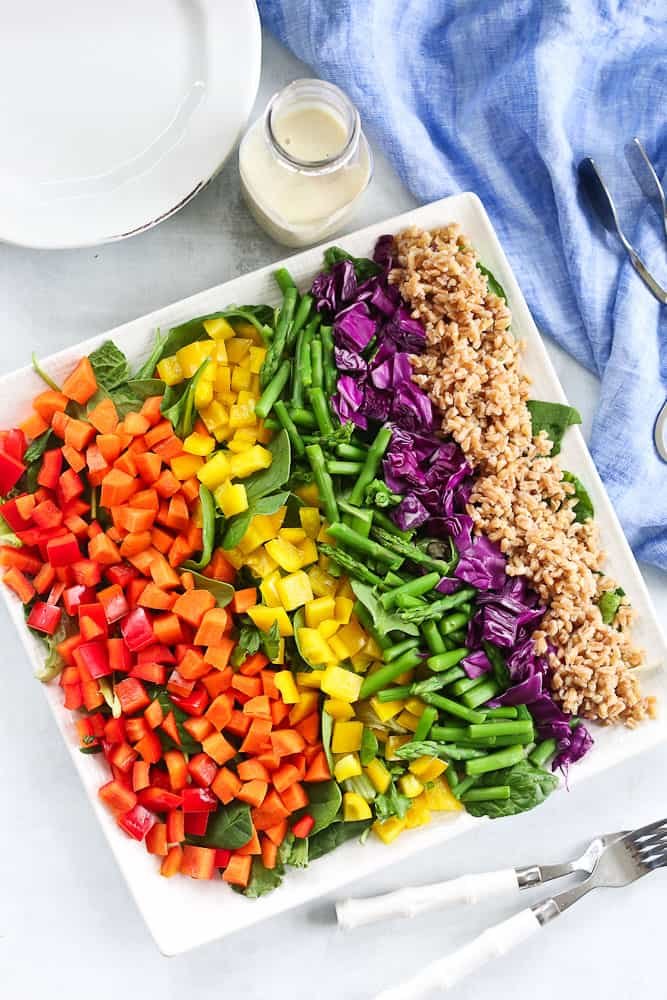 Recipe - Happy Healthy Mama
Cheese and onion-roasted chickpeas are great options to go with a refreshing choice of drink. The recipe is available at A Virtual Vegan and is great as a dressing topper.
Recipe - Sugar Spices Life
15. Quinoa Tabbouleh Summer Salad
The refreshing and yummy summer tabbouleh summer salad is amazing and made by Sprouting Zen. Savory and crispy, the quinoa summer salad is awesome and packed with flavors. The mangoes are chopped and added to the dish to escalate the taste of the summer salads even more!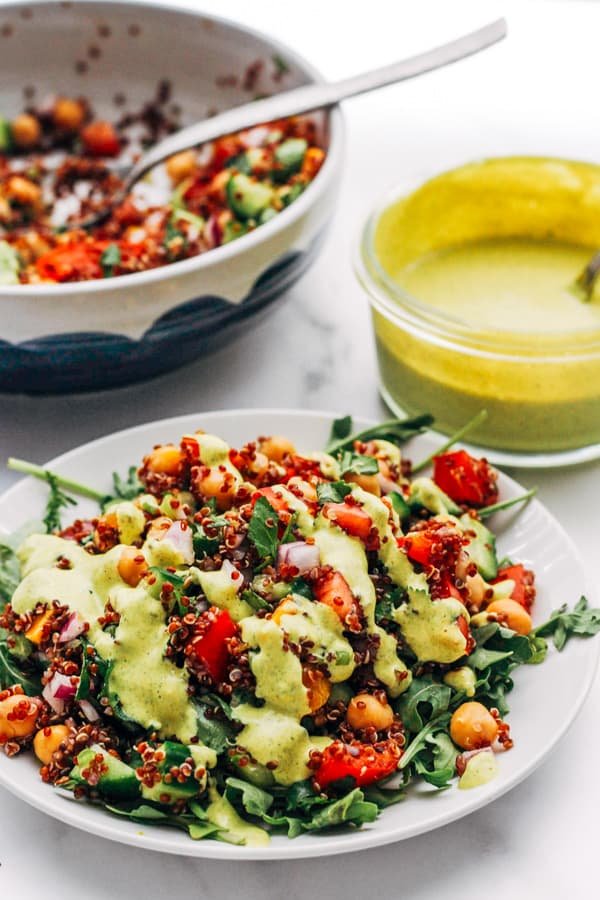 Recipe - Sprouting Zen
16. Tomato Balsamic Mint Salad
The tomato balsamic salad is loaded with shallots and is such an amazing recipe indeed. The dish is fantastic to savor as a vegan choice and is made by What A Girl Eats. The zesty essence of mint is simply out of the world!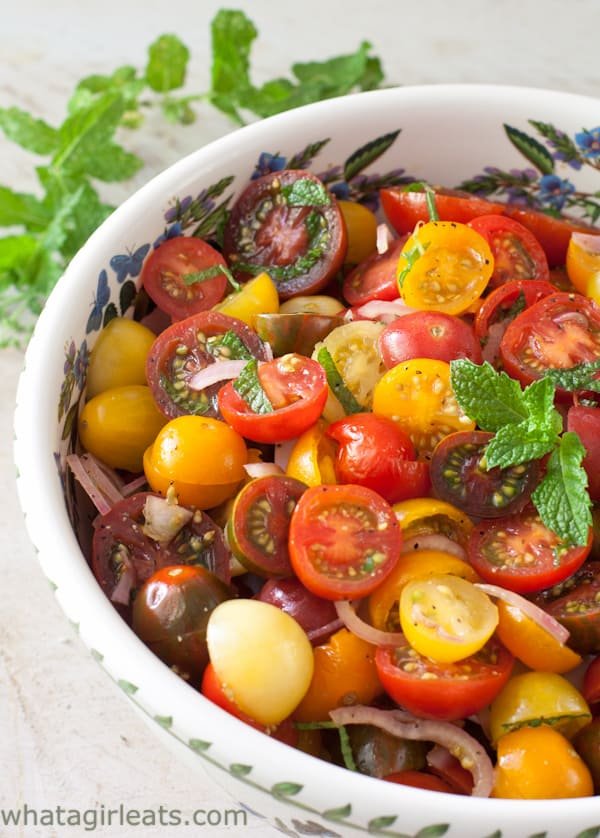 Recipe - What A Girl Eats
17. Citrus Quinoa Sweet Potato Salad
Healthy, vegan, and gluten-free, the citrus potato salad is a wonderful recipe by Contentedness Cooking. The quinoa and citrusy essence are amazing! The recipe is hearty and wholesome for you to enjoy as a side dish! Exciting and yummy to savor as an add-on!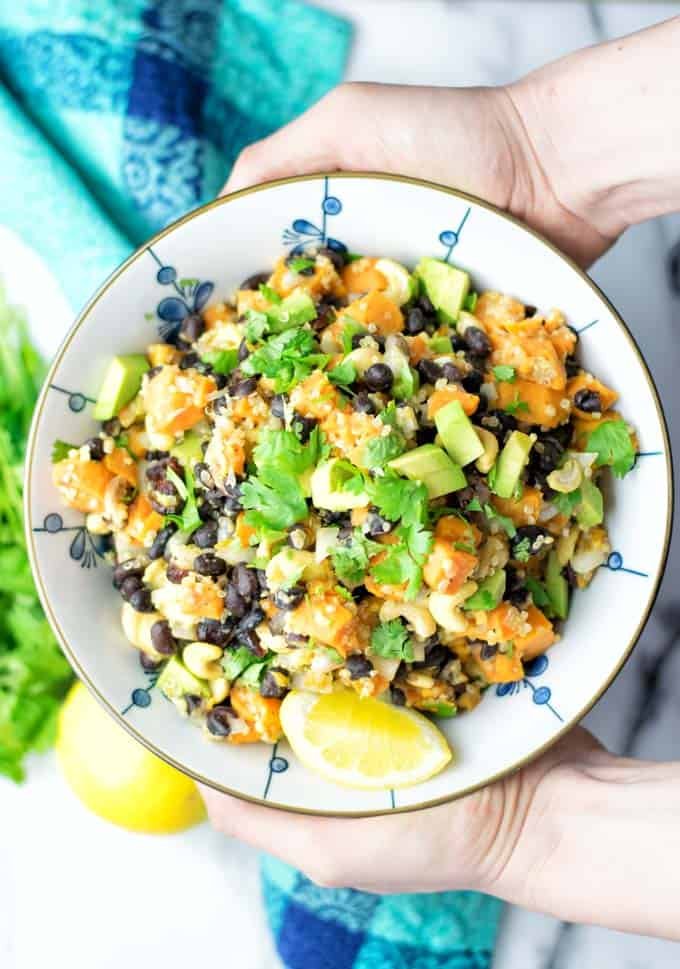 Recipe - Contentedness Cooking
18. Creamy Garlic Onion Dip
Topped with fried onions, the creamy garlic dip is great to go with a bowl of nachos at the gathering. The secret to the recipe lies in A Virtual Vegan and you can easily get it done in a jiffy!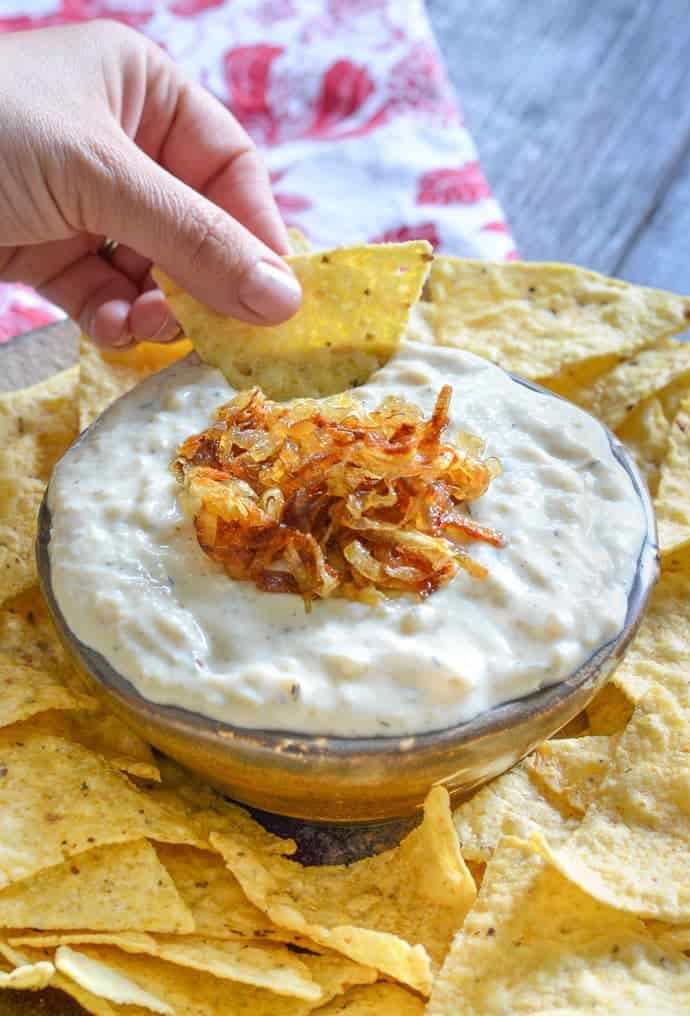 Recipe - A Virtual Vegan
19. Vegan Spinach Pinwheels
The vegan soy-free spinach pinwheels are healthy and yummy at the same time. This recipe is made by Vegan Richa and is savory to enjoy during the time of snacks. If you are having guests at your place then you must make this one!
Recipe - Vegan Richa
20. Vegan Ranch Pasta Salad
Crunchy and fresh, the vegan ranch pasta salad is another unique dish that you must try out only by Karissa's Vegan Kitchen! The mayo-based ranch dressing is so tempting to savor in every bite. Make a large bowl of ranch pasta salad because they are a marvelous people-pleaser.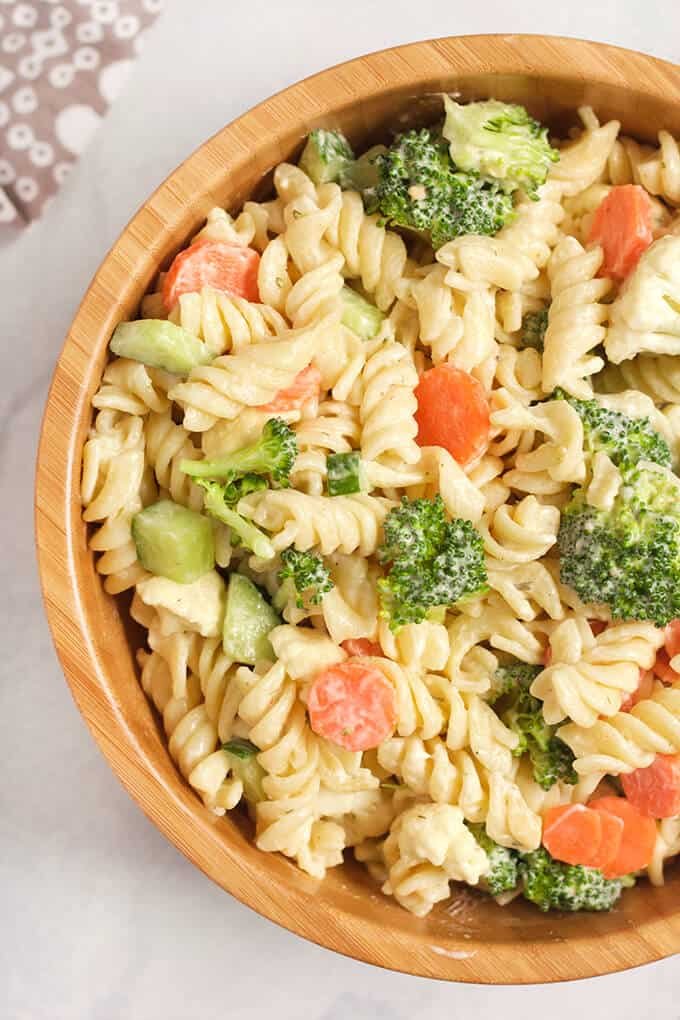 Recipe - Karissa's Vegan Kitchen
Read also: Best Picnic Recipes, Spooky Halloween Potluck Ideas, Healthy Vegan Halloween Recipes, Thanksgiving Potluck Ideas