Okay, so Valentine's Day is here, the most wonderful and celebrated day for lovers, and you wish to impress your partner with your charming cooking skills. If you wish to try brand-new vegan options, then the sweet treats are here to sway you off your feet! Your partner will truly be impressed with the presence of these sweet treats on the table. Organizing a brunch or a date night with your partner? Well, then you have to come to the right place.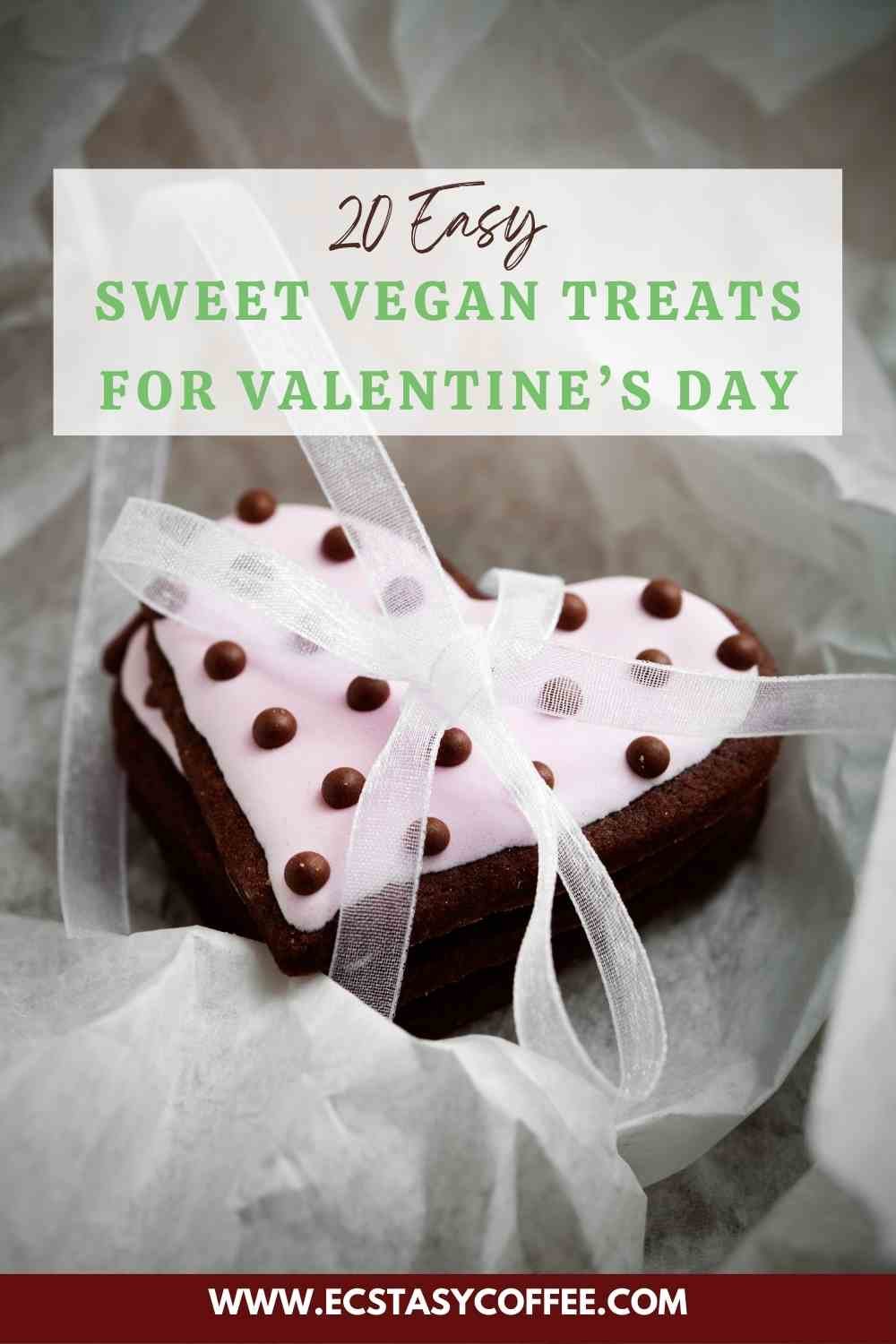 Sweet Vegan Treats for Valentine's Day
Easy to make and so vibrant and tempting to look at, these exotic recipes are vegan, and you will have no trouble making them. We are excited to bring you these exclusive vegan sweet treats ideal for packing handmade gift boxes. With so many options waiting for you, let us help you make them, shall we?
1. Cherry Chocolate Walnut Truffle
The juicy and bite-sized walnut truffles are here to sway one off their feet! Check out the recipe for the sweet and savoury chocolate and nutty walnuts that are so tempting for you to relish!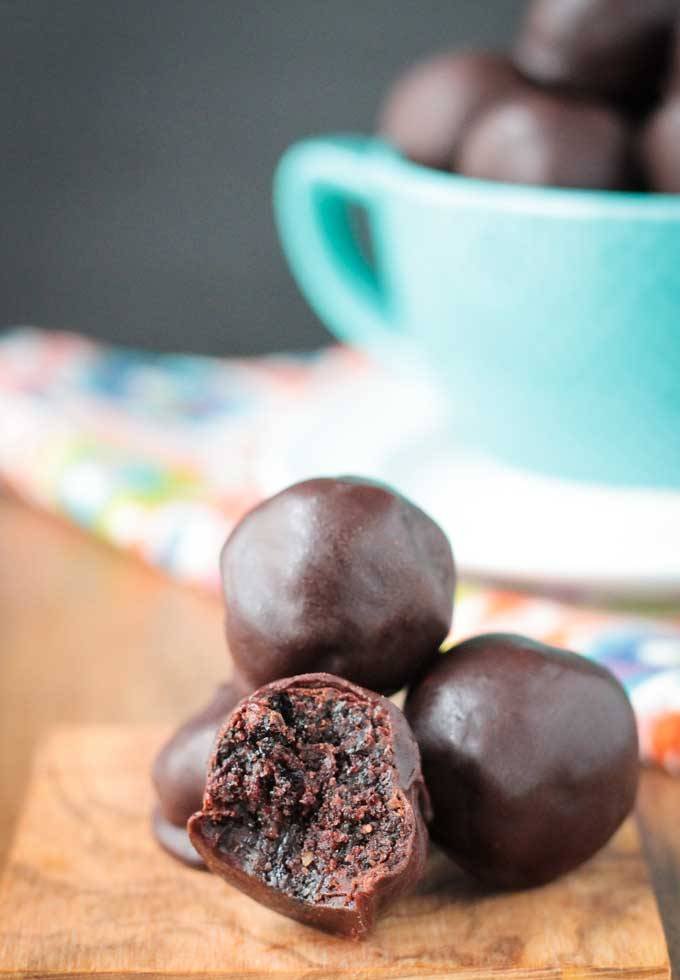 Recipe - Veggie Inspired Journey
2. Chocolate-Covered Strawberry Cream Popsicles
The vegan and refreshing chocolate-covered strawberry cream popsicles are a recipe created by Vegetarian Gastronomy! The combination of strawberry and chocolate pops are cool and easy to make for the holiday season. Let us help you create this dish which is fantastic for you to relish!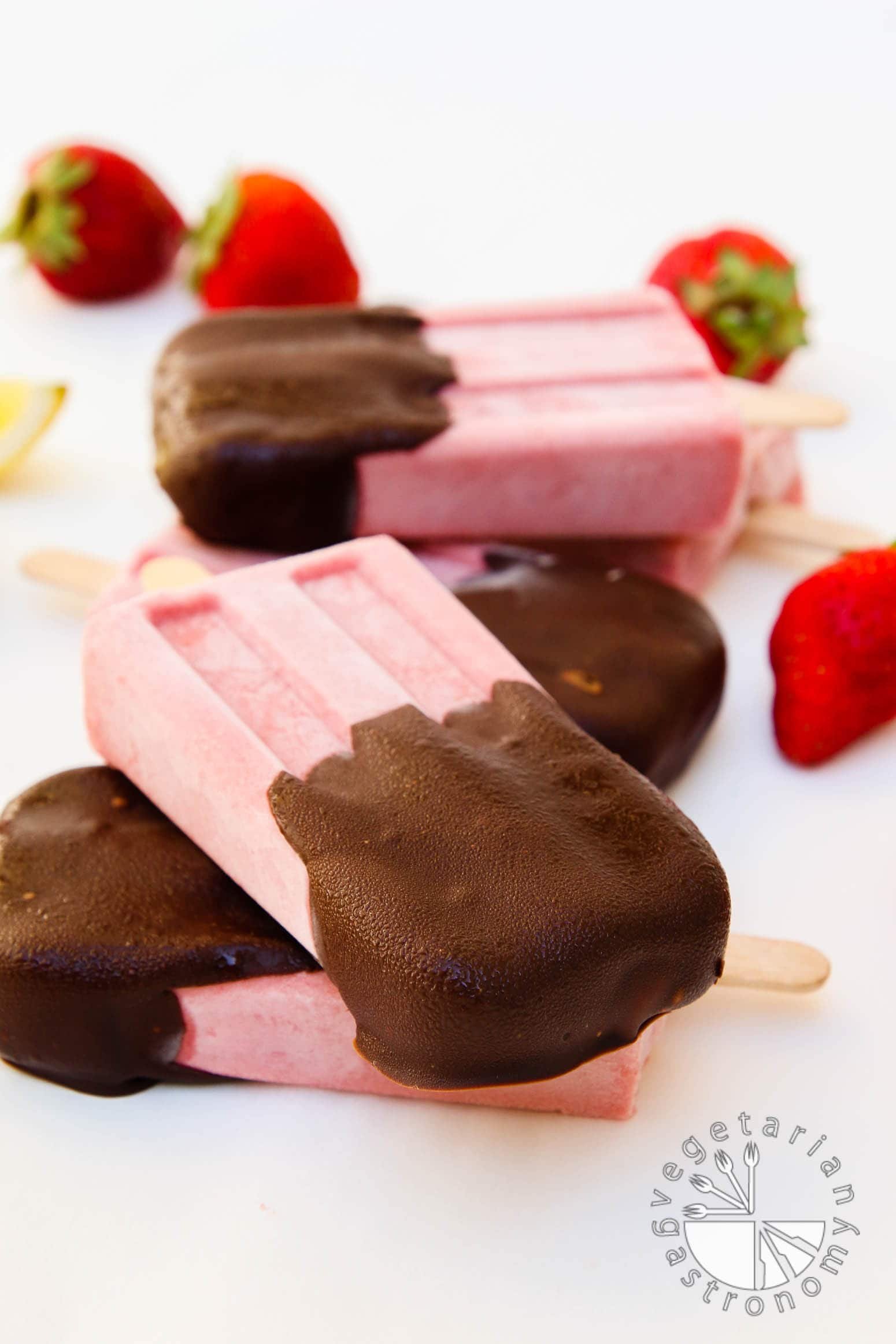 Recipe - Vegetarian Gastronomy
3. Valentine's Day Heart Sugar Cookies
The heart-shaped Valentine cookies are wonderful and created with link sprinkles on top! The recipe is provided by Healthy Happy Life and the sweet sugar cookies are ideal for packing in a box and surprise your partner with a homemade treat.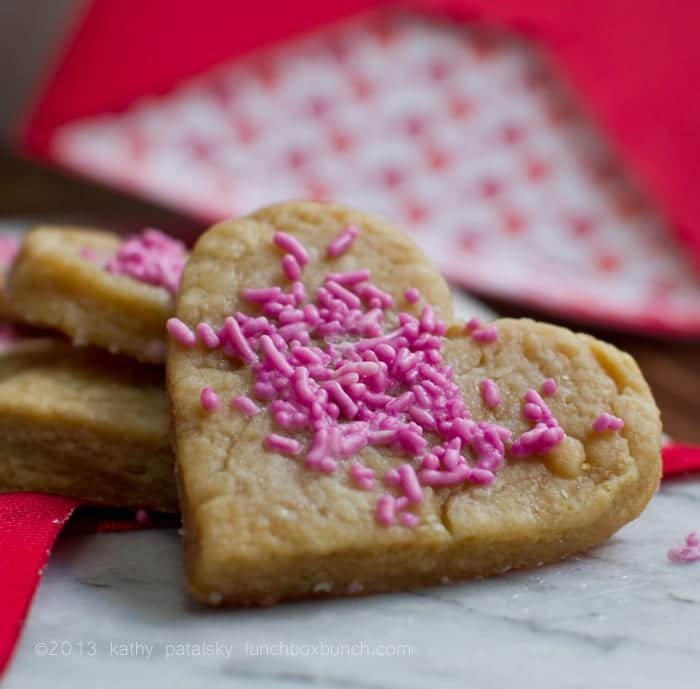 Recipe - Healthy Happy Life
4. Healthy Vegan Chocolate Pudding
The velvety and flavourful vegan chocolate pudding is smooth and juicy for you to savor! A Virtual Vegan makes the recipe delicious for you to enjoy! Sprinkled with pomegranate, the chocolate pudding is fascinating to relish!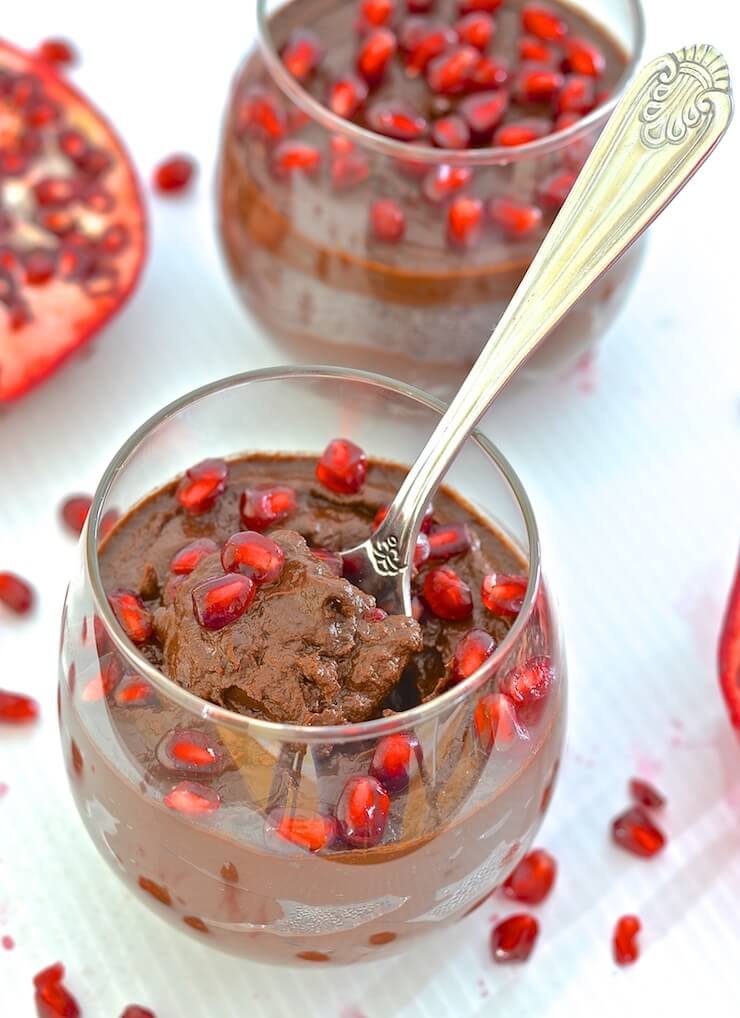 Recipe - A Virtual Vegan
5. Stracciatella Cream Pie
Made with just three ingredients, the recipe is made by Contentedness Cooking and topped with broken crispy crumbs. Triple-layer Stracciatella cream pie is amazing to savour. A traditional recipe that you will grow fond of at the very first bite. So what are you waiting for?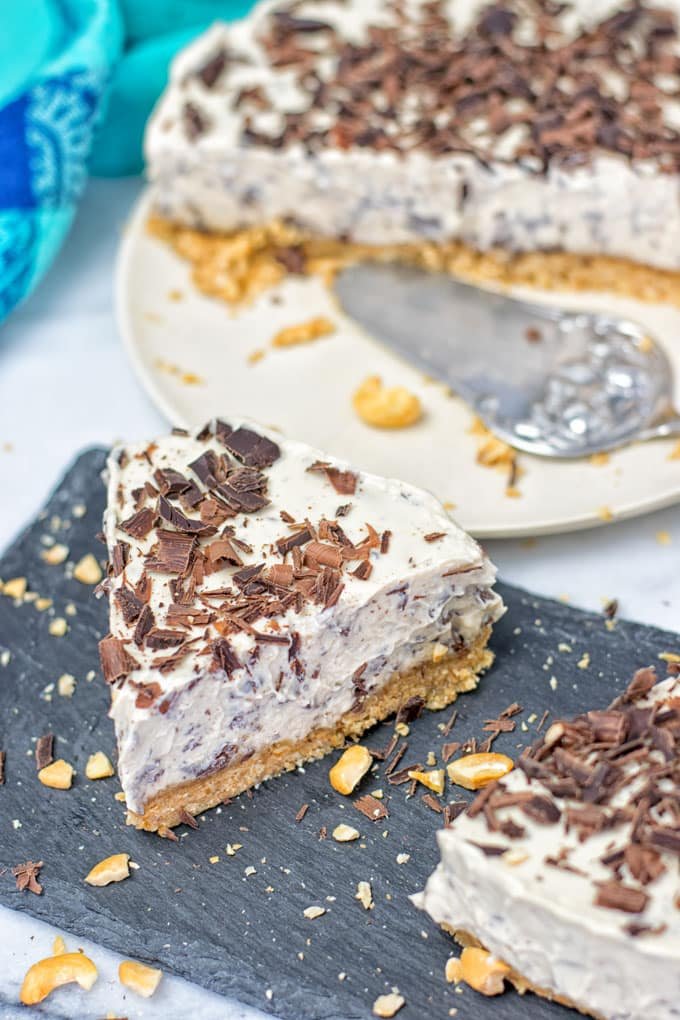 Recipe - Contentedness Cooking
6. 5 Ingredient Vegan Turtle Truffles
Made with date, caramel, and cocoa, we have also added an abundance of almonds to it! The recipe is presented by Veganosity and the bite-sized chewy truffles are ready with just five basic ingredients and in very less time.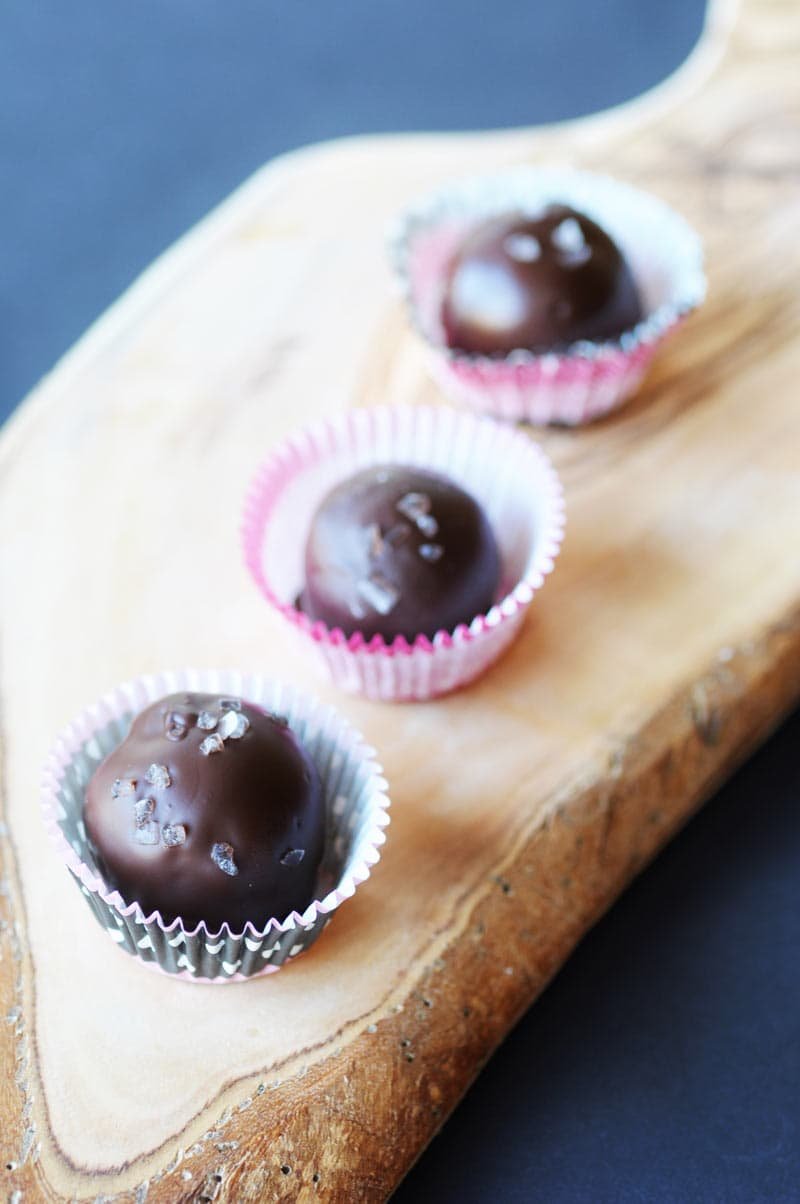 Recipe - Veganosity
7. Chocolate Lovers Cake with Banana Ice Cream and Chocolate Hard Shell
If you like chocolate, then this cake with banana and the rich chocolate flavor is fantastic and made by following the recipe presented by Elephantastic Vegan. The hard shell chocolate covering is wonderful to try out!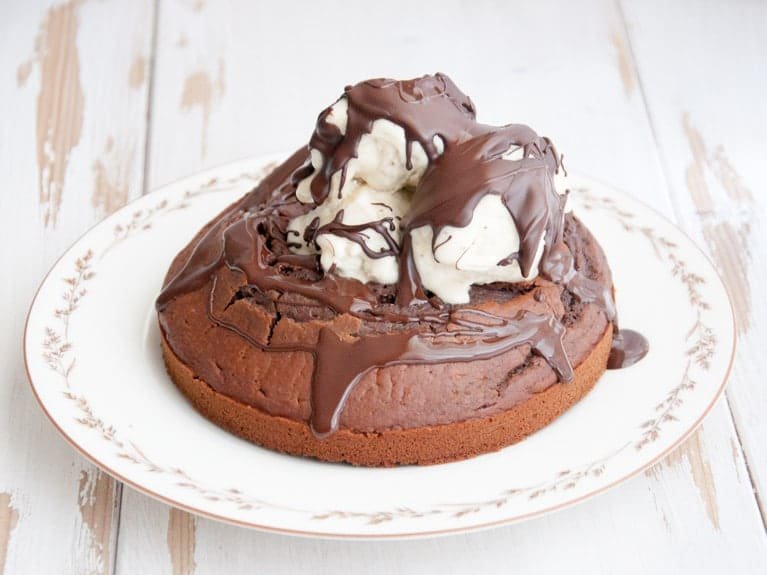 Recipe - Elephantastic Vegan
8. Valentine's Day Chocolate Truffles
The classic and juicy Valentine's Day chocolate truffles are here to explore. The recipe is provided by Euphoric Vegan and savoury for you to enjoy! What a wonderful choice of tempting chocolate truffles to try out!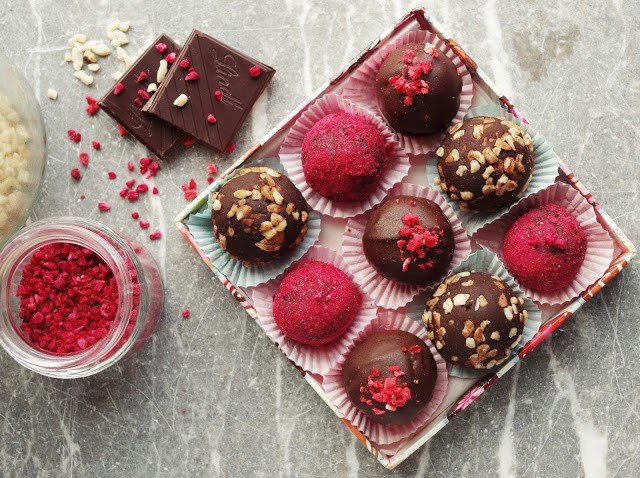 Recipe - Euphoric Vegan
9. Chocolate Cake with Chocolate Buttercream Frosting
Chocolate cake with smooth buttercream frosting is lovely for you to savour! Let us help you create this dish by following the recipe only at The Veg Life. Here is a vegan cake that you can give a try!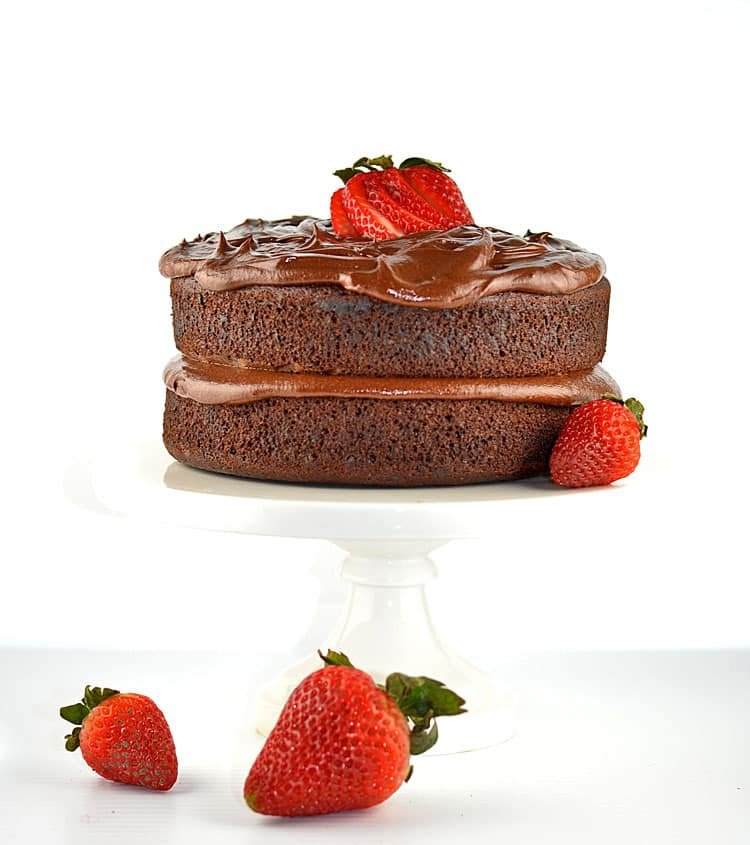 Recipe - The Veg Life
10. No Bake Chocolate Almond Cheesecake
Let us help you make the savory chocolate almond cheesecake flooded with exquisite flavors! The best part is you do not have to spend time baking! Follow the recipe only at The Vegan 8 for making almond cheesecakes.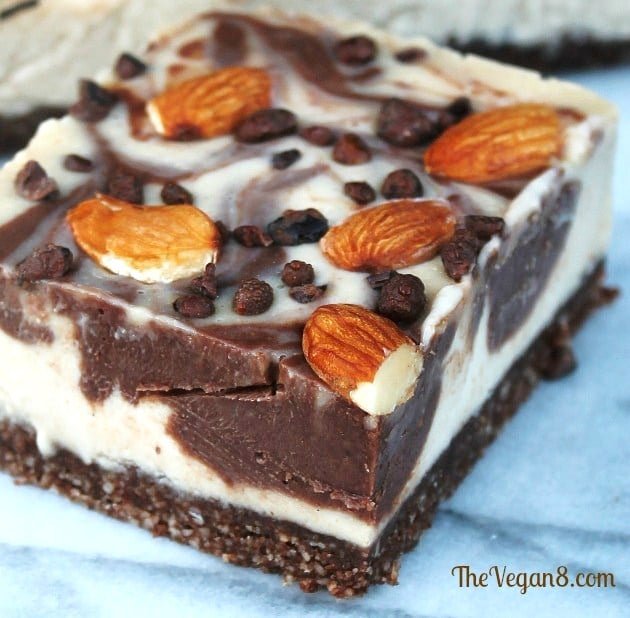 Recipe - The Vegan 8
11. Chocolate Covered Strawberry Cheesecake Bites
The ever-so-tempting chocolate-covered cheesecake is brilliant and made by following the recipe at Love Me Feed Me! Gorgeous and rich, if you are fond of chocolate flavor, you should try it out during the holiday season.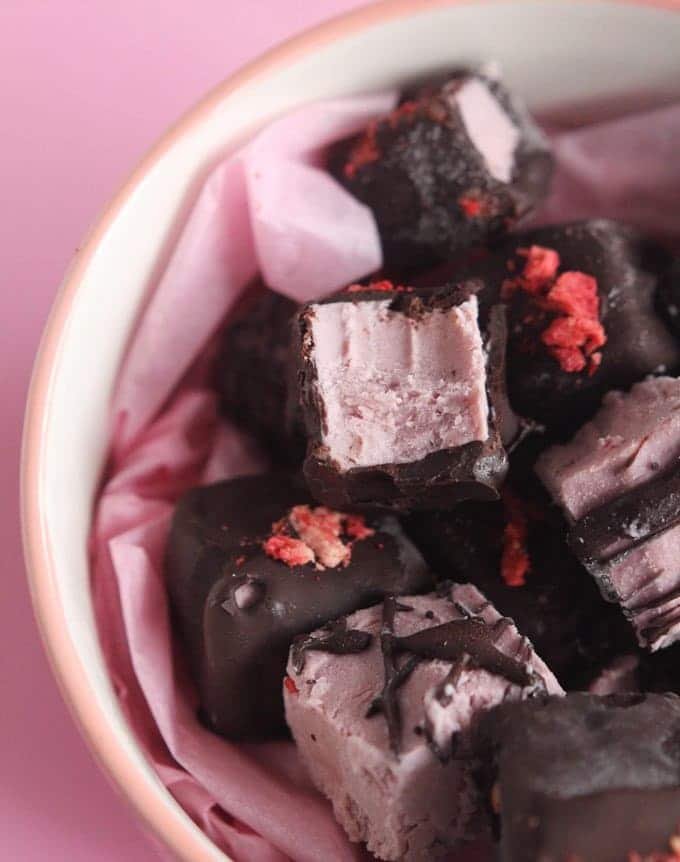 Recipe - Love Me Feed Me
12. Valentine's Day Vanilla Cupcakes
How adorable are the vanilla cupcakes flooded with tiny heart sprinkles and rich strawberry icing? The recipe is presented by Veg Annie and melts in your mouth at every bite! Ravenous and elegant, you can quickly get them done.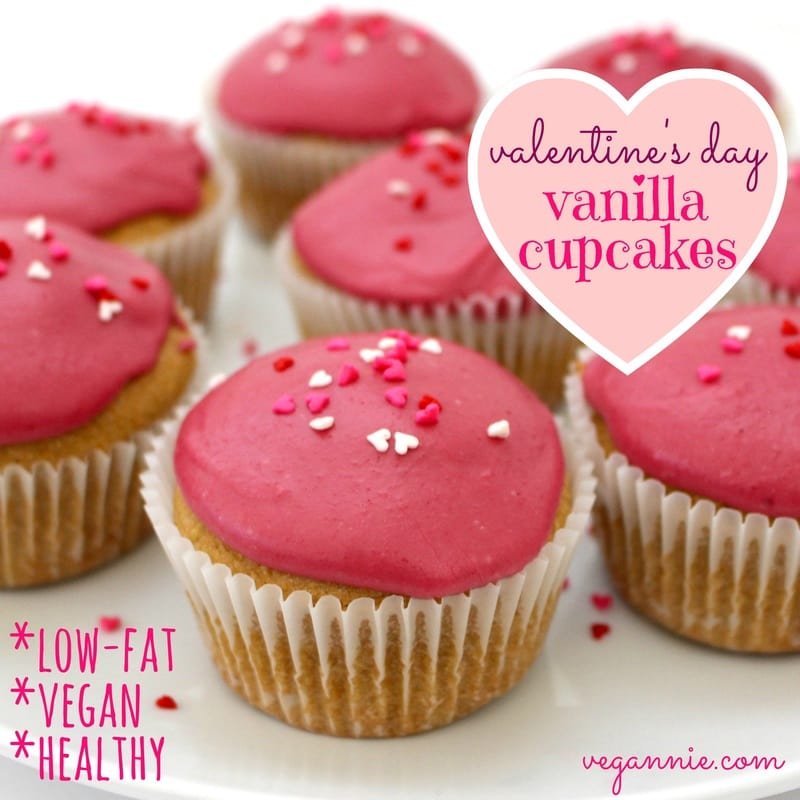 Recipe - Veg Annie
13. Puppy Love Valentine Cupcakes
The heart-shaped red hot puppy cakes are brilliant and made by following the recipe at Fork and Beans. The valentine's cupcakes are classic and will best express your love to your partner on this special day!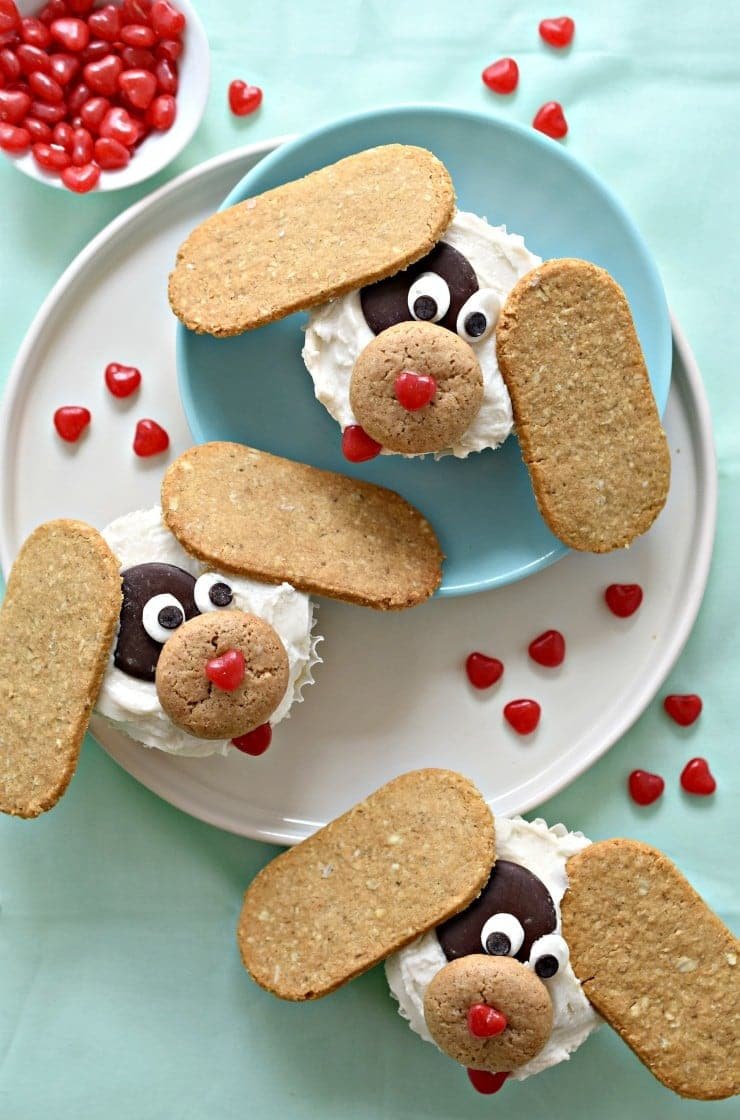 Recipe - Fork and Beans
14. Almond Butter Mousse and Blueberry Jelly Slice
These slice cakes are drizzled with cherry syrup as well as cut blueberries. The crispy and smooth almond butter on the mousse renders it with a bright flavor. The recipe is provided by Rainbow Nourishments and is an extraordinary dessert recipe to select!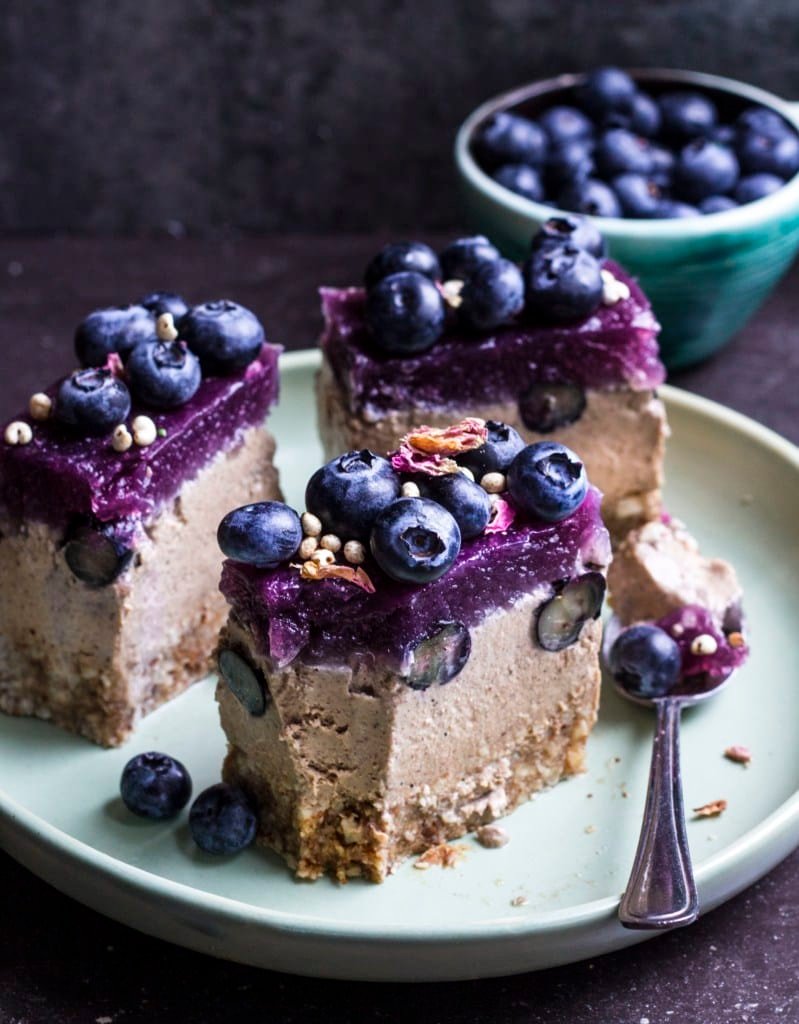 Recipe - Rainbow Nourishments
15. French Silk Pie
How adorable are these exotic French silk pie topped with swirls of icing and a crumbly base? The recipe is provided by Unconventional Baker! The cookie, chia, and chocolate spreads are delicious and flooded with exotic flavors.
Recipe - Unconventional Baker
16. Healthy Valentine's Day Candy
We have used fresh strawberries and loads of chocolate to make this recipe by The Vegan 8! Easy to make and impressive to prepare, the candies are homemade and quite healthy for you to relish as many as you want.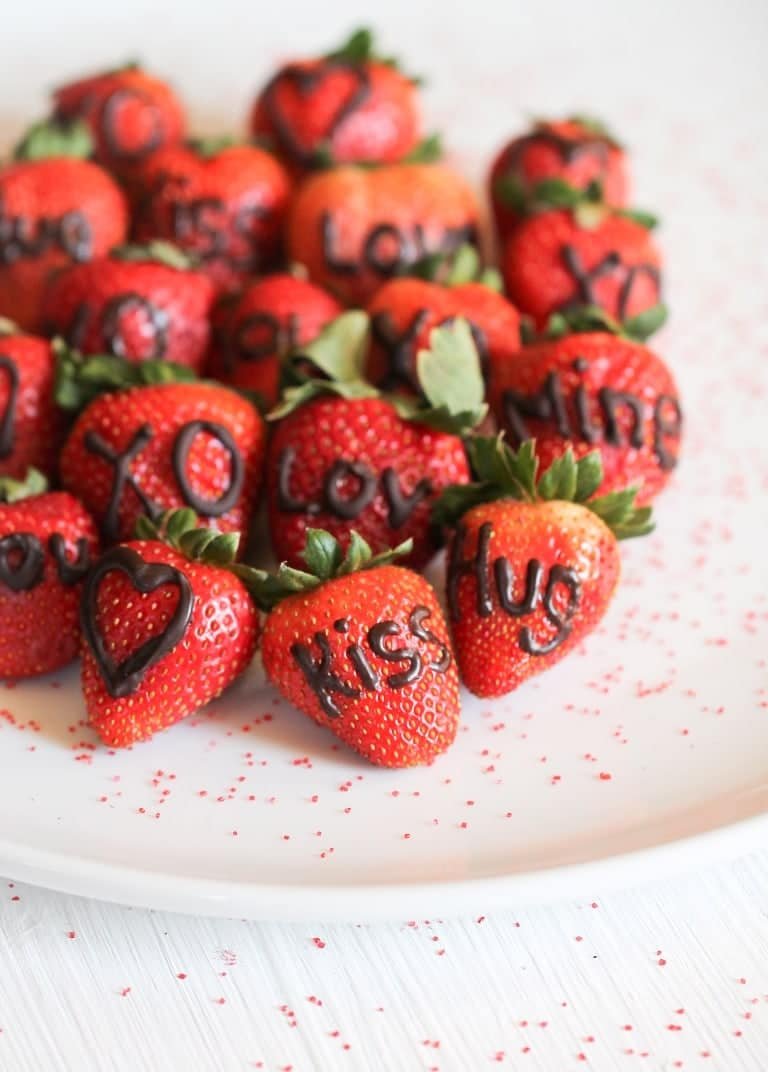 Recipe - The Vegan 8
17. Cinnamon White Chocolate Cheesecake
Made in two easy steps, the flavourful and rich cinnamon white chocolate cheesecake is sumptuous and made by Contentedness Cooking! Tasty and gluten-free, the white chocolate cheesecake is gorgeous and flavored with six simple ingredients.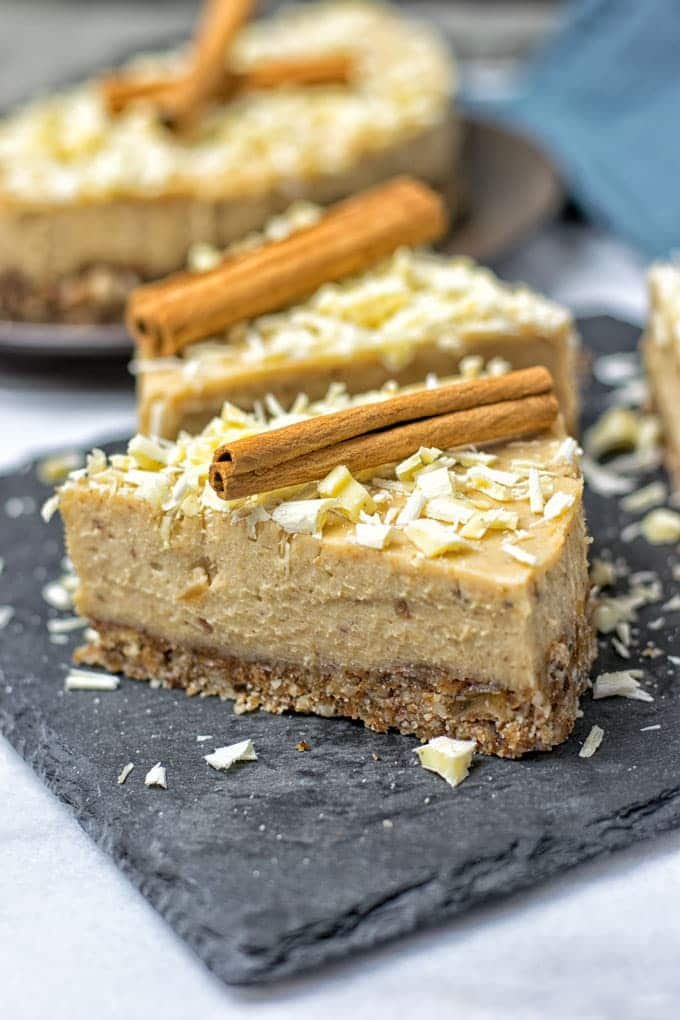 Recipe - Contentedness Cooking
18. Vegan Nice Cream Hearts
The smooth and creamy hearts are delicious and flooded with rich essence. The recipe is created by Emily Kyle Nutrition and is a completely vegan option for you to try out! Topped with berries, the recipe is wonderful, and you will surely enjoy the taste of this one.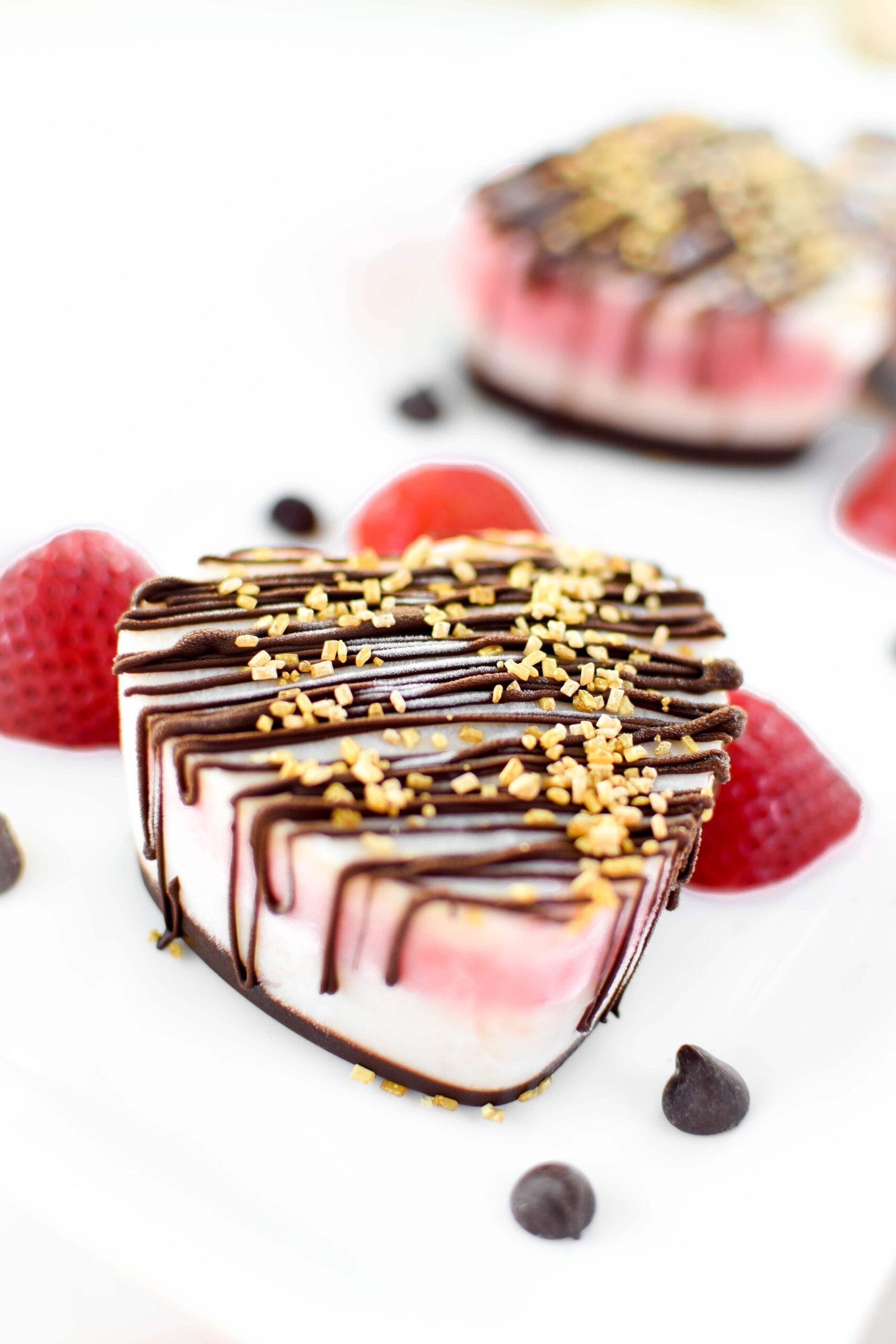 Recipe - Emily Kyle Nutrition
19. Strawberry and Lemon Tarts
We have come up with cozy and flavorful strawberry and lemon tarts that are exotic and prepared by following the recipe only at Rainbow Nourishments. Made with eggless lemon curd filling, the dish is simply mind-blowing for you to try out!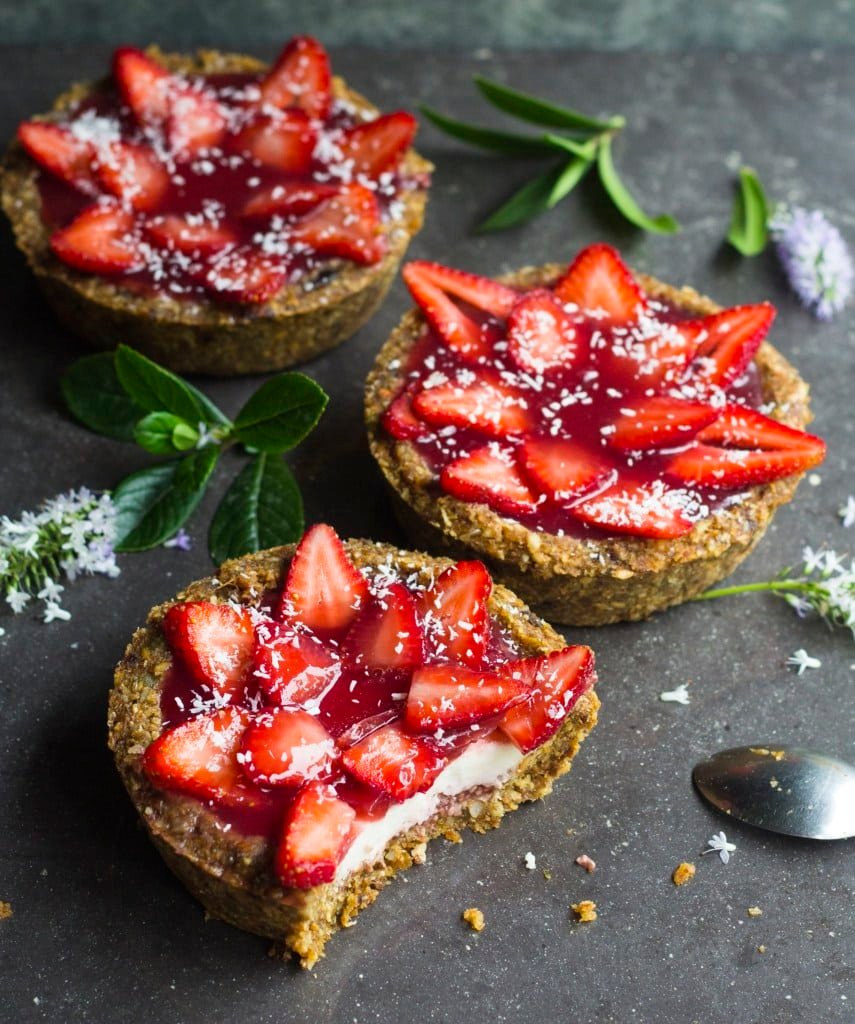 Recipe - Rainbow Nourishments
20. Vegan Vanilla Cheesecake with Raspberries
The vegan vanilla cheesecake is yummy and filled with cream cheese! Topped with the flavor of raspberry, the recipe is suggested by Vegan Heaven and is flooded with the goodness of berries. The crusty and rich cheesecake with raspberries is such a wonderful delight indeed.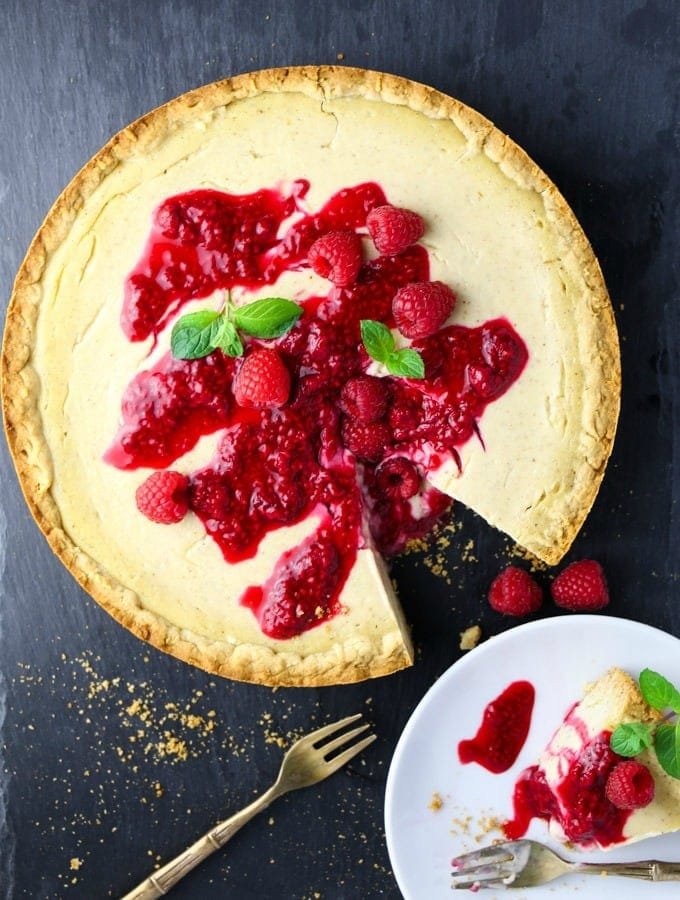 Recipe - Vegan Heaven
Conclusion:
This Valentine's Day, show someone you care with a vegan, cruelty-free indulgence. Whether you are vegan yourself or trying to impress a special someone who is, these 20 delicious vegan treats will make the holiday extra special. From vegan donuts to cupcakes, and from tarts to truffles, you'll find something for everyone while also making an ethical statement. So let's make this Valentine's Day even more meaningful by choosing vegan desserts! As Anne Marie Phillips so aptly said, "The world is a better place when we choose love in action." Spread the love and treat someone with vegan indulgences this Valentine's Day.
Read also: