Right now, fashion is all about casual. Comfort is king in the age of COVID, and what's more comfortable than a great pair of sneakers? The only problem is that there are lots of different styles of athletic shoes. Each one serves a purpose, and not just any sneaker will work. The right shoe for you is one that fits your style and does what you need it to do.
Let's go over some different types of sneakers and who might want to wear them.
The Fashionista
Sneakers are not only a necessity for sports and fitness, but they are also a fashion statement. Women tend to prefer all-white shoes, and you can expect to see sneaker boots or platform sneakers. Pick up a couple of graphic t-shirts; they're fun and trendy, and you can wear them with your favorite sneakers, particularly if they're designed to match. They can be found online at retailers like Sneaker Release Tees. Sneakers have also been getting the retro treatment. Top fashion folks are wearing 80's-inspired kicks with lots of colors. Check out Champion for stylish options.
Runners
Sneakers are often called "runners" or "running shoes," but running shoes are actually a class of athletic shoes. You should really only wear running shoes if you are running, and you should always wear running shoes when you run.
Running shoes are made to support your feet through linear (aka "forward") motion, cushion your feet to handle both feet being off the ground at the same time and allow for movement in the toe area through greater flexibility. They don't have the internal structure to support lateral (also known as "side-to-side") movement. If you try to wear a pair of sneakers that aren't meant for running, your feet may not get enough support, leading to shin splints or even plantar fasciitis.
Walker (Person Who Tracks Steps)
Modern athletic shoes really are marvels. They are designed to serve specific purposes, even if the movement looks similar. For instance, people who walk have different needs than runners. While most walkers strike the ground with their heels, runners tend to use their forefoots more. Running shoes cushion that area, while walking shoes take the impact out of heel strikes. If you are on your feet all day and meeting your step goal before lunchtime, a walking sneaker could be a good match.
Aerobic Dancer or HIIT Fanatic
Do you like to dance or circuit train? Are you a fan of boot camps, basketball or high-impact aerobics? If you do these activities regularly, you need a cross-trainer. These sneakers are designed to support your feet as you move forward as well as backward, diagonally and sideways. Cross-trainers also tend to be light and have a firm heel. You can always tell a cross-trainer because they are difficult to bend.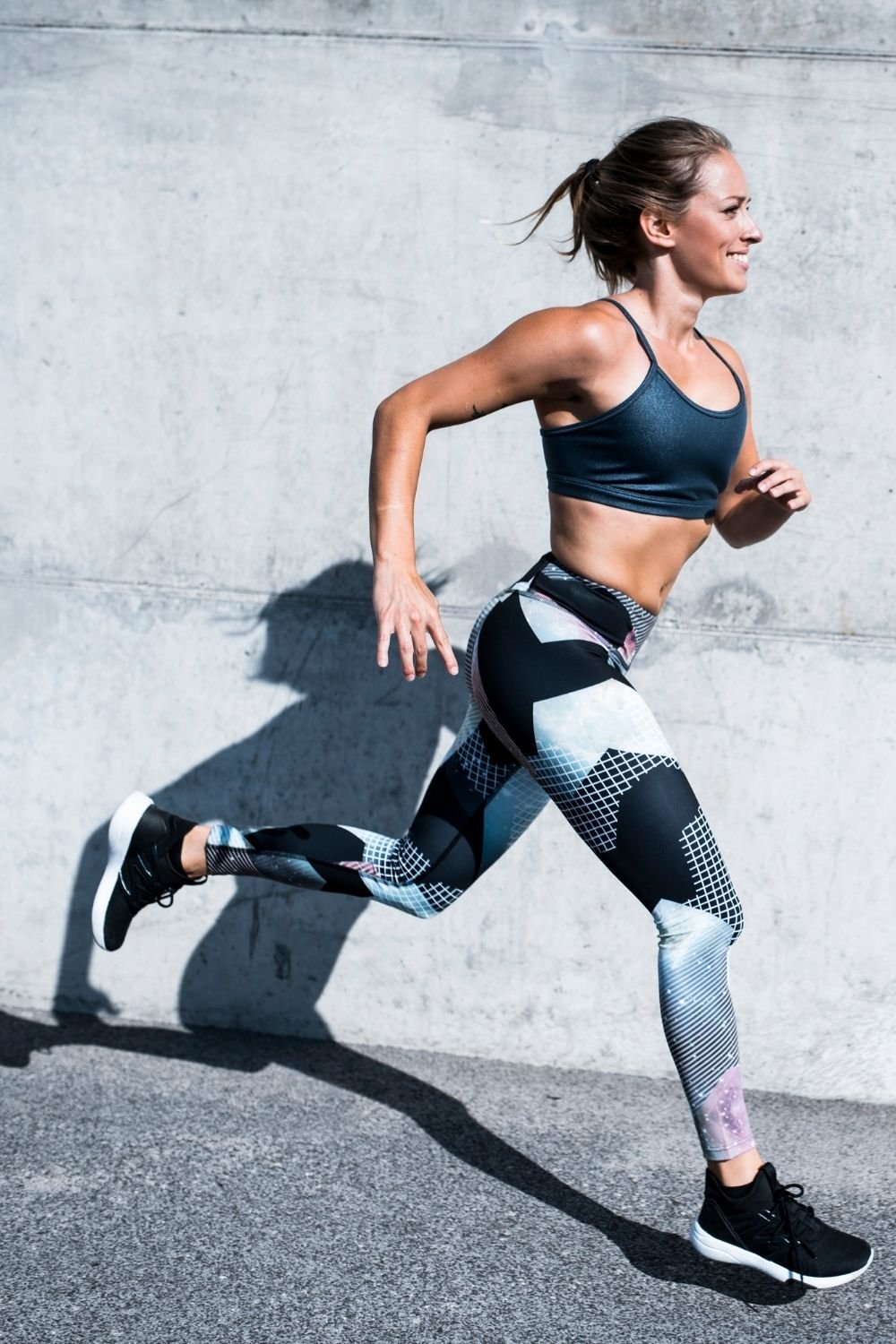 Outdoor Enthusiast
If you are someone who likes to spend time outside, consider a trail shoe. These offer wider bases and more traction to help you traverse uneven terrain without missing a step. The tread offers more grip, and the material of the shoe may hold up to different types of weather, dirt or water better than sneakers that are not made for the Great Outdoors. There are also trail running shoes if you want to combine your love of hiking with running.
Finding the right shoe can be a challenge. The short answer is that you probably need more than one style, especially if you enjoy a variety of activities. If you're still unsure which sneaker is right for you, talking to a shoe expert will help. They can walk you through the different options for your personal style and your active life, while also explaining the sizing and advantages/disadvantages of one shoe over another.